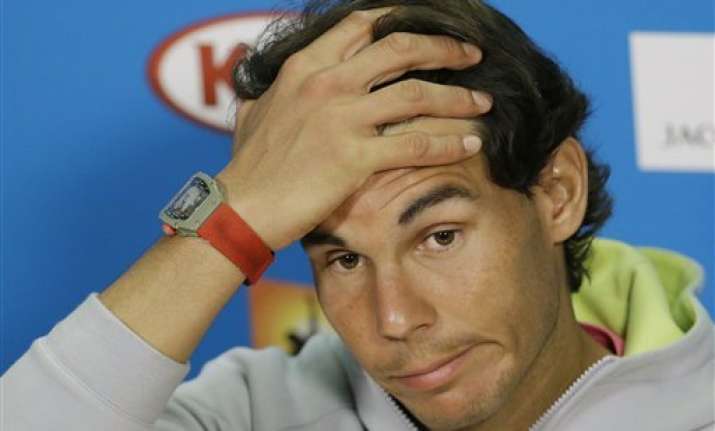 Melbourne, Australia: Asked who will win this year's Australian Open, Rafael Nadal takes a deep breath, shrugs his shoulders and insists it won't be him.
   
The 14-time Grand Slam winner is back on tennis' big stage after injuries and ailments sidelined him for several months. But rebuilding his confidence remains a work in progress.
   
The No. 3-ranked Spanish star says "I don't consider myself one of the favorites here ... I would be lying if I say I feel that I am ready to win."
   
An injury to his right wrist followed by appendix surgery in early November kept Nadal out of competition for most of the last six months of 2014. At his season opener in Qatar, Nadal lost in the first round to a qualifier.