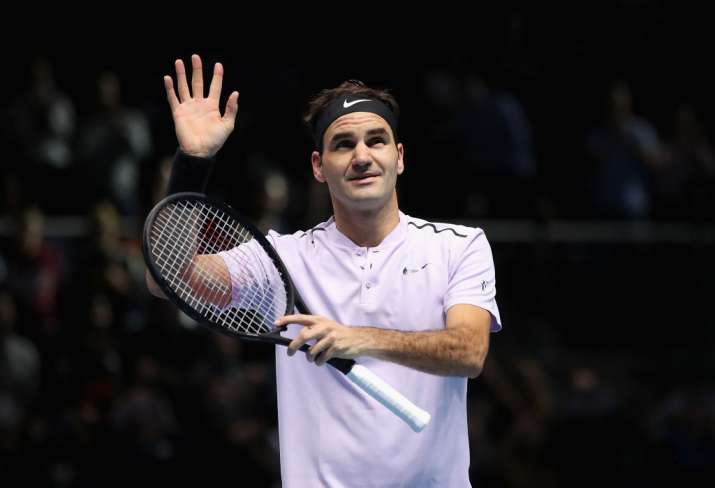 One break of serve, and a mini-break was all Roger Federer needed to win his opening match at the season-ending ATP Finals on Sunday.
The 19-time Grand Slam champion broke Jack Sock in the first game of the 6-4, 7-6 (4) victory at the O2 Arena. Both then held serve the rest of the way.
The 36-year-old Federer, who is ranked No. 2 in the world and won the Australian Open and Wimbledon this season, is the oldest player ever to qualify for the season-ending tournament, which started in 1970.
In the late match, Alexander Zverev will face Marin Cilic.
Federer broke Sock, who was making his debut at the tournament, in the very first game, hitting a backhand winner to take the 1-0 lead.
That was the only break point for either player in the first set. But Federer had plenty more in the second set - five, to be exact. He just couldn't convert them.
In the tiebreaker, Federer went ahead 3-2 with a mini-break, but Sock got it back. After another to make it 5-4, however, it was nearly over. Federer won the final two points on his serve to go to 1-0 in the round robin.