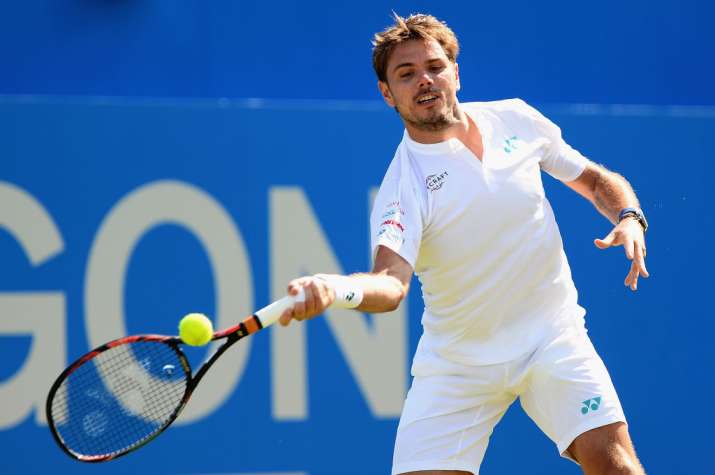 Swiss tennis maestro Stan Wawrinka has said he is eyeing a return from his long injury-layoff at the next month's Australian Open, despite his left knee surgery rehabilitation lagging behind the expected.
Wawrinka was seen struggling with a knee problem during his first-round loss at the Wimbledon. He was subsequently unable to defend his US Open title and missed the rest of the season after deciding to undergo knee surgery.
The 32-year-old is now well on the road to recovery and is confident of being a part of the season-opening Australian Open, despite not being sure whether he will be 100 percent ready in time for the start of the next season.
"It's been since a year - the Swiss Indoors in Basel - that I suffered knee issues.The only regret is that I didn't stop before the grass-court season, which worsened the situation," said Wawrinka, as media reports suggest.
"At the moment my priority is to recover well from my two surgeries. I work hard physically six days out of seven, but from the tennis point of view I'm a little bit behind. The goal is to play Australian Open, even if I am not 100 percent healthy," he added.
Wawrinka, who advanced to the final at Roland Garros and the BNP Paribas Open and also won the title in Geneva before missing the rest of the season, has been working with longtime fitness trainer Pierre Paganini, who also trains world number two Roger Federer, to prepare for the Australian summer.
Meanwhile, the Swiss player is also looking for a new coach to work alongside Yannick Fattebert after Magnus Norman decided to retire in October. 
(With ANI Inputs)