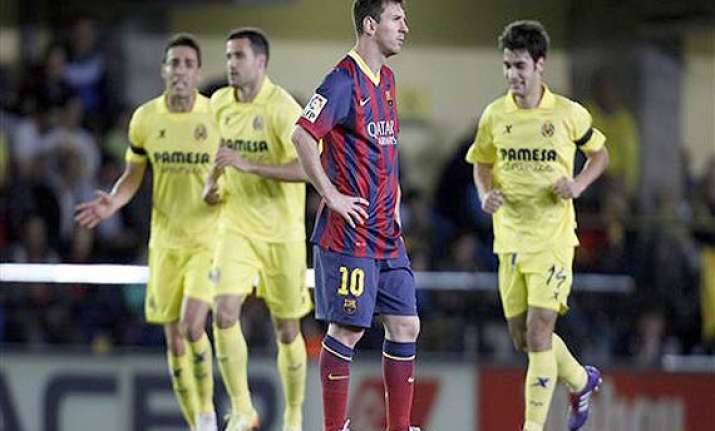 Madrid:  Leonel Messi has said the shock lifeline thrown to FC Barcelona over the past five days is the one that the club can't allow to slip through their fingers.
The 92nd minute goal scored by Getafe striker, Angel Lafita last Saturday in the Camp Nou Stadium saw Barca draw 2-2 with a side which is currently third from bottom of the BBVA Primera Liga table.
More importantly it seemed as if the draw would cost Barca the chance of retaining their league title with both Atletico Madrid and Real Madrid expected to win their games Sunday.
Atletico lost 2-0 to Levante, while Real Madrid were held 2-2 at home to Valencia to all of a sudden give Barca a glimmer of hope and that glimmer became a real possibility when Real Madrid could only draw 2-2 away to Valladolid on Wednesday night.
That result means that if Barca can win their last two games of the season, which are away to Elche and at home to Atletico, despite all the troubles of the season, they will be Champions against all odds.
"We are in better shape than in recent weeks," said Messi at a promotional event for his foundation Thursday.
"We see the chance of the league which depends on us and now we have to take advantage of the moment and make sure it doesn't escape us," he added.
Asked over what value the title would have after a season in which Barca have come in for a lot of criticism for their play and were knocked out of the quarter-finals of the Champions League, the striker said a title was "always important".
Messi was also asked about rumors that the club had offered his father 10 percent of his 250 euro buyout clause if he was prepared to leave the club.
The Argentinean brushed off any stories of his possible departure. "A lot of terrible things have been said this year and nearly all of them are lies. I am fine," he said.