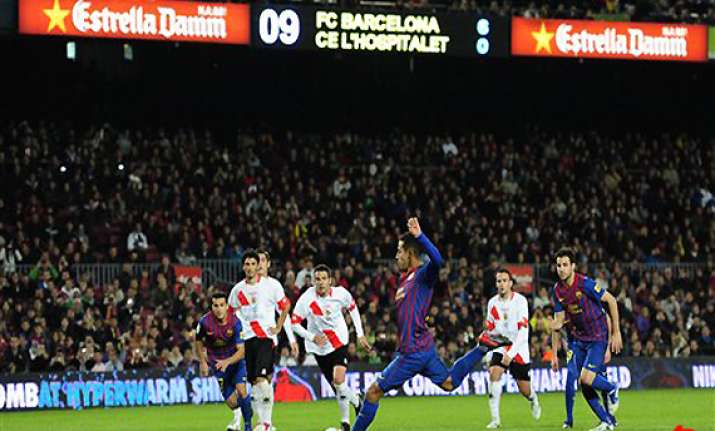 Madrid, Dec 23: Real Madrid and Barcelona will play each other in the Copa del Rey quarterfinals if they both win their matchups in the round of 16.

Defending champion Madrid was drawn against big-spending Malaga for the round 16 on Friday, while Osasuna will face 25-time champion Barcelona. Should the Spanish giants advance, they would meet in a two-legged quarterfinal starting Jan. 18.

That would make it 10 meetings in about 13 months after the teams' encounters in the league, Champions League, Spanish Super Cup and last season's Copa del Rey final, which represented Madrid's sole victory from the last 12 games between the rivals.

Malaga general manager Fernando Hierro hoped his club could disrupt a matchup that most fans would probably like to see.

"Real Madrid is a great team and we're aware of how difficult the task will be, but the cup is special," Hierro said.

Malaga hasn't beaten Madrid since it returned to first-division football in 1999.

"We won't look ahead, we're going to stay focused on the tie against Malaga," said Miguel Pardeza, Madrid's director of football.

Third-tier team Mirandes, which eliminated Villarreal, plays Racing Santander while Albacete, which knocked Atletico Madrid out, plays 23-time champion Athletic Bilbao.

Also, it's: Valencia vs. Sevilla; Cordoba vs. Espanyol; Alcorcon vs. Levante; and Real Sociedad vs. Mallorca.

The first-leg matches are scheduled for the first week of January.