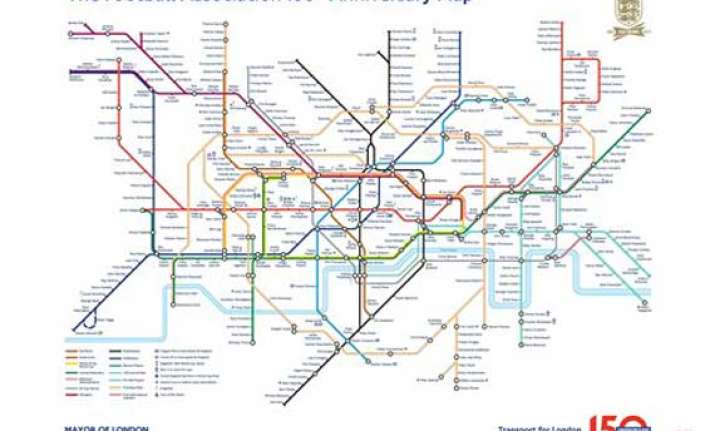 London: Next stop, Alf Ramsey. Mind the gap.
Wembley Park and the other 366 stations on the London Underground map have been renamed after footballers on a commemorative edition to mark the 150th anniversaries of both the English Football Association and the capital's transit network.
Leytonstone has been renamed "David Beckham" in recognition of the former England captain's birthplace.
Renowned overseas players also appear, with the Circle Line featuring "Giants of the World Cup" including Pele, Diego Maradona and Michel Platini.
Designed by Harry Beck in 1933, and inspired by electric circuit diagrams, the Tube map is considered one of the most successful pieces of visual design in history.