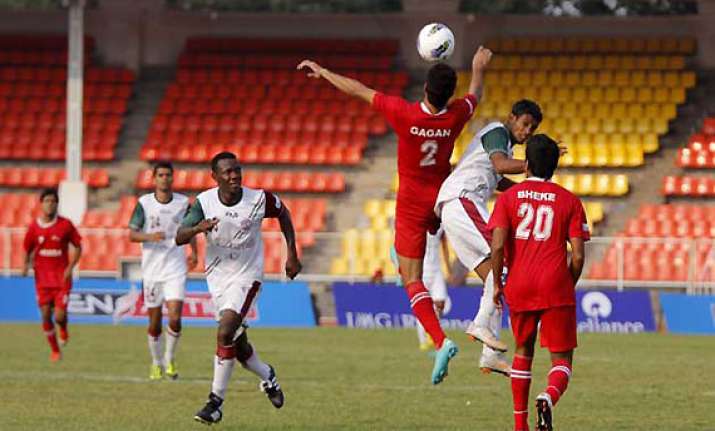 New Delhi, Nov 3: ONGC will be missing their key defender Bijoy Gurung and Liberian striker Eric Brown when they face Air India in a I-League football encounter at the Ambedkar Stadium here Sunday.
Gurung is yet to recover from his hamstring injury while Brown picked up a red card in the last encounter against Prayag United.
ONGC coach Subrata Bhattacharya said: "An injury to our defender Bijoy Gurung enabled Prayag to crawl back into the match. His substitution proved to be the turning point. I had no option as he was injured."
"We have an adequate replacement. It's the I-League and you need to build your team keeping such set-backs in mind," he said.
Bhattacharya also lamented missing Brown.
"We will miss him for sure. But such is life," he said.
Bhattacharya knows that Air India will be a tough nut to crack.
"Air India are a tough opponent. We watched them in the Federation Cup and there's tremendous cohesion in the midfield. Mohun Bagan were lucky to garner full points against them in their last match," he adds.
Air India coach, Godfrey Pereira, a former India International, said his team is desperate to open account.
"It's a very vital match for us. We stay desperate to open our account. We need to win at any cost. We don't have much knowledge about ONGC except seeing them in the Federation Cup. They had a good match against Prayag United," he said.