Follow us on New Delhi:  The four semifinalist of the 2014 World Cup were acronym as B.A.N.G. The first semifinal between Germany and the host nation lived upto its billing as the whole world watched how the German team routed one of the favourites of the tournament Brazil.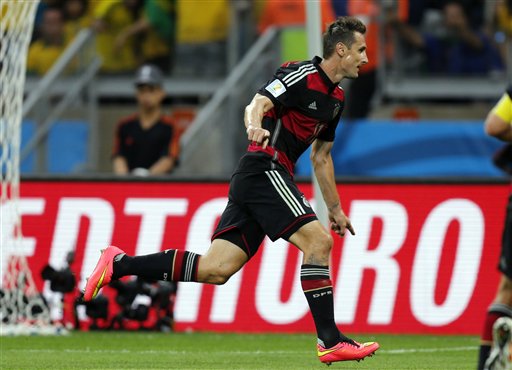 The match saw Miroslav Klose became the all time leading goal scorer in world cup history by breaking Ronaldo's record. It saw the worst defeat handed to a Brazilian team in World Cup. The earlier record was 3-0 which Brazil received at the hand o f France in the 1998 World Cup final. This matched their biggest ever margin of defeat in any competition, equaling a 6-0 loss to Uruguay in 1920 in the South American championship, the predecessor of the Copa America.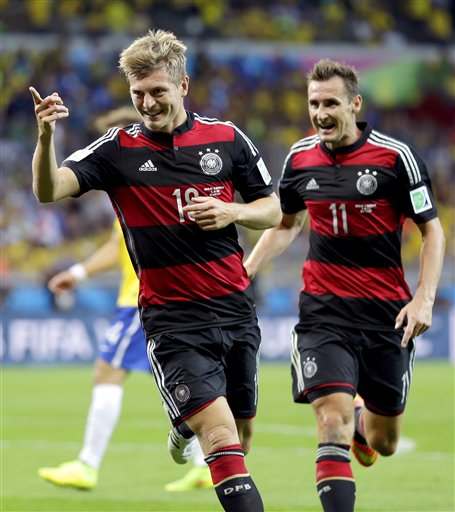 It was a humiliating home defeat of record proportions that no Brazilian could have seen coming. With its defense collapsing early and nobody able to spark the attack, Brazil conceded four goals in a seven-minute span, trailed 5-0 at half time and was routed 7-1 by Germany in the World Cup semifinals on Tuesday.
"We got lost a little bit there," Brazil's stand-in captain David Luiz said. Germany "realized the game was there for the taking and scored the goals. "It's very difficult to explain right now. The dream is over, in a way that the people didn't want."