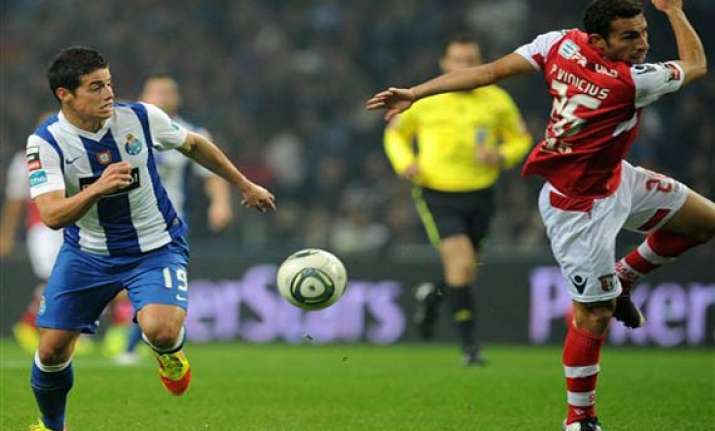 Porto, Portugal, Dec 6 : A showdown between Zenit St. Petersburg and FC Porto on Tuesday will decide which of them advances to the next round of the Champions League.

With APOEL already qualified from Group G, becoming the first Cypriot side ever to make the knockout round, two-time champion Porto needs to beat the Russian team to stay in the tournament.

Zenit, which rallied to defeat Porto 3-1 in St. Petersburg, will go through with a draw.

Porto hasn't missed the knockout round since the 2005-06 season and is unbeaten in the Portuguese league since February 2010.
But its form has been uneven this season since Vitor Pereira took over as coach after the departure of Andre Villas-Boas to Chelsea.