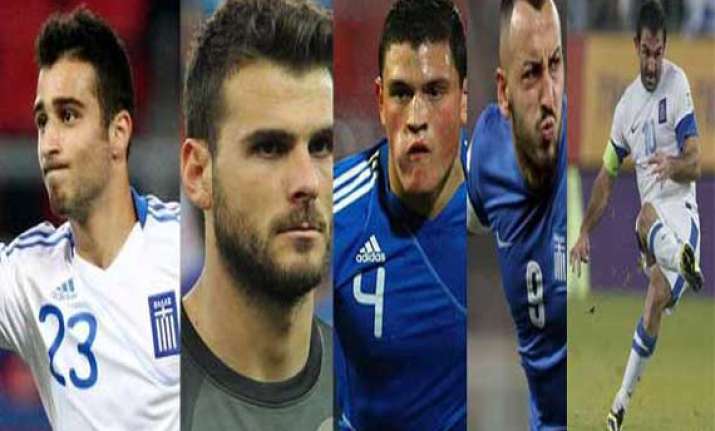 Athens, Greece: With few famous players, Greece will rely heavily on a handful of team members who had a decisive role in qualifying for the World Cup.
The captain and team motivator is 37-year-old Giorgos Karagounis, one of the few surviving members of the squad that won the 2004 European Championship.   
One of the best of the younger players is Kyriakos Papadopoulos, a Schalke defender who was a key player in the national team's run to the quarterfinals at Euro 2012.   
Here are five players to watch: