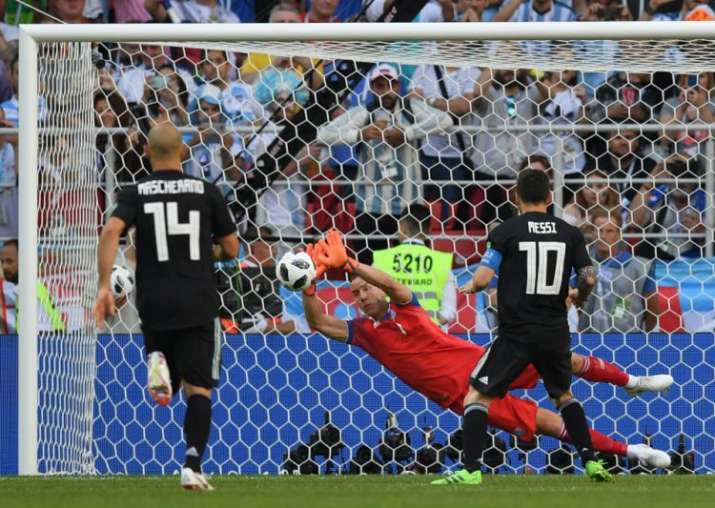 Iceland's goalkeeper has said he had studied many of the Argentine superstar Lionel Messi's shots from the 12-yard mark, after stopping the five-time Ballon d'Or winner's second-half penalty attempt.​ Hannes Halldorsson's save prevented a second Argentine goal and was the key play in Saturday's FIFA World Cup 2018 Group D match, which ended in a 1-1 draw. (FIFA WORLD CUP 2018 SCHEDULE & RESULTS)
He said he had tried to get inside Messi's head and correctly guessed that the FC Barcelona forward would aim his shot just inside the left upright, making the save by diving to his right.
The Icelander said it was a dream come true to face the "best player in the world", adding his side had earned an important point in its first-ever World Cup match.