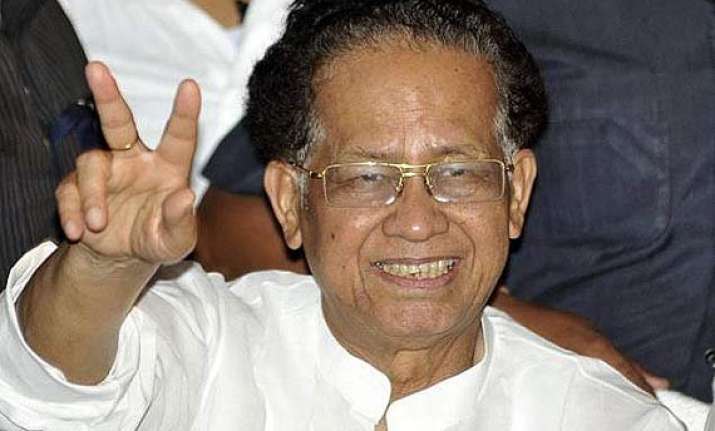 Guwahati:  Assam Chief Minister Tarun Gogoi  announced that state games would be held regularly from next year.
The chief minister made the announcement at a meeting with representatives of Assam Olympic Association (AOA)-affiliated state and district sports associations, a statement issued by the Chief Minister's Office said.
"The state games must be held after every two years in every district headquarter. It will go a long way in unearthing latent talent," he said, adding the games will be organised in Silchar in February next year.
Gogoi laid emphasis on making use of sports infrastructure created during the 33rd National Games of 2007 held in Guwahati and other stadia in different parts of the state.
He said the state government has earmarked Rs.1 crore for preparing the Assam contingent taking part in the 35th National Games to be held in Kerala from Jan 31 to Feb 14, 2015.
He said: "It's good the players will be given intensive coaching at one place. This will help to inspire and motivate them and create bonhomie and camaraderie among the players participating in different disciplines. This will also help to build team spirit and enhance the performance level."
Gogoi said suitable incentives will be extended to players who took part in the 34th National Games of 2011 in Ranchi, Jharkhand and added the state government will bear the to and fro air expenses of those who participate in Asian Games even if they fail to win a medal.
"I do not support the government of India's policy of depriving players from getting air tickets at state exchequer's cost to participate in the Asian Games just because they did not get medals. The important thing in sports is participation. If you do not provide them the chance, how can they improve upon their performances and win medals?" he said.