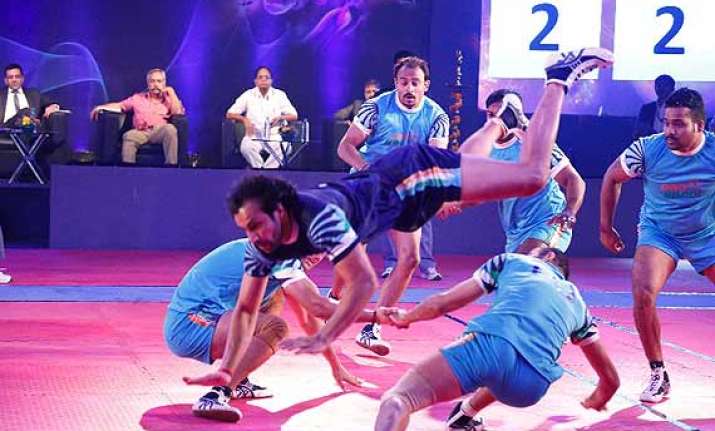 Mumbai: The recently-launched Pro-Kabaddi League has received a rousing thumbs up from the TV audience with over 22 million tuning in to catch the opening night of the event backed by Bollywood stars, claimed its broadcaster Star Sports.
The STAR Sports Pro Kabaddi League is an eight city franchise based event.
The viewership is 10 times higher than that witnessed in India during the opening match between Brazil and Croatia of the recently concluded FIFA World Cup which reached 2.1 million viewers.
Pro-Kabaddi generated also tremendous on-line conversations and was trending through the event and into the next day as well.
In fact within 12 hours into the league, Star Sports Pro-Kabaddi and related conversations had received approximately 140 million impressions on Twitter and equally significant numbers in the form of Facebook activity.
Matches scheduled on the first four days of the league were played at the NSCI, Mumbai and witnessed numerous celebrities in the stadium including Sachin Tendulkar, Amitabh Bachchan, Aishwarya Rai, Aamir Khan and Shahrukh Khan.
Not only the celebrities, but also the masses were excited about the league as the stadium was packed with Kabaddi fans supporting the city of their choice. Being played in a caravan style, the matches will be played for four days each across eight host cities culminating with a finale in end August.