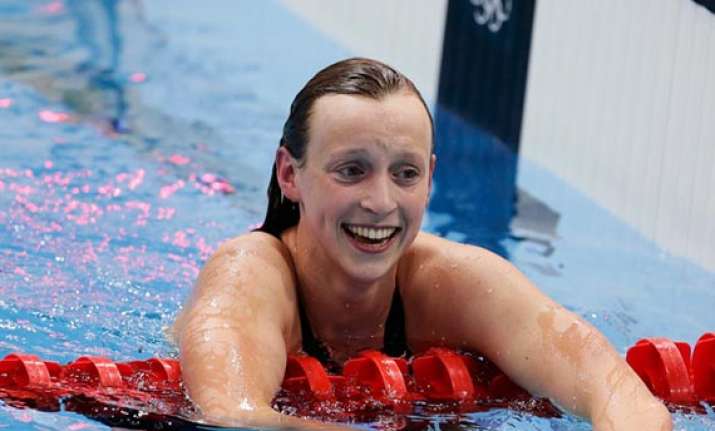 Barcelona, Aug 4: United States swimmer Katie Ledecky won her fourth gold medal at the 15th World Swimming Championships here to become the first woman to win the gold in the three freestyle middle-long-distance events.
The 16-year-old won women's 400 meters freestyle last Sunday and also the women's 1,500m freestyle Tuesday when she became the youngest woman to win this race at the worlds. She broke the world record set by compatriot Kate Ziegler in 1,500m, who swam this distance in 15:42.54 while Ledecky did it in 15:36.53, reports Xinhua.
She also won gold in 4x200m freestyle relay with the United States Thursday and in her 800m race Saturday, she broke the world record set by Britain's Rebecca Adlington of 8:14.10, clocking 8:13.86.
The young American was followed by Denmark's Lotte Friis, who clocked 8:16.32, and New Zealand's Lauren Boyle (8:18.58), winning silver and bronze, respectively.
Ledecky said she knew it was going to be a tough race.
"I am very happy right now. I really know I had to push in the last 200m. My coach really wanted me to push in the last 200m and to be patient," she said.
Ledecky, born in Washington D.C., has been swimming since she was six. Nowadays she lives in Bethesda (Maryland) and swims 8,000m a day.
The swimmer made her debut at the 2012 London Olympics where she was the youngest American participant at 15 years, four months and 10 days. She won the gold in 800m freestyle breaking Janet Evans' American record of 8:16.22, finishing the race in 8:14.63.