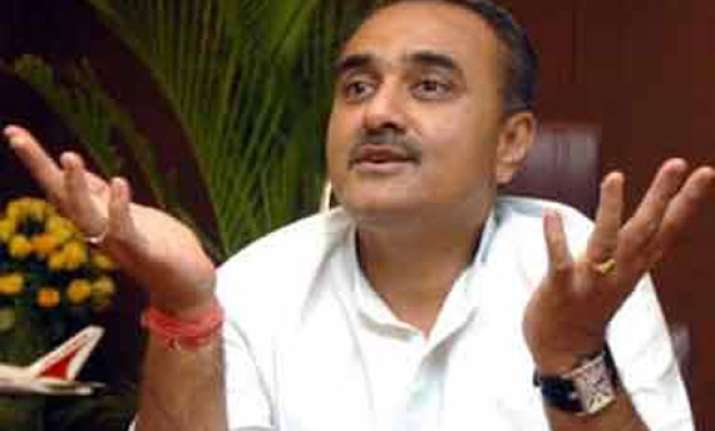 New Delhi:  All India Football Federation (AIFF) president Praful Patel Tuesday maintained that the law of the land must take precedence over the rules of the International Olympic Committee (IOC) in matters of the Indian Olympic Association (IOA), and appealed to the sport ministry to sort out the mess.
Patel, also union minister for heavy industries, said when the law of the land allows chargesheeted lawmakers to carry on till the court pronounces the judgment, why should the IOC bar the Indian sports administrators from staying in office or running for it.
"The mess in the IOA is hurting every Indian sport. I request Sports Minister Jitendra Singh and other stakeholders to sort out the matter. It is Indian sport that is suffering," said Patel on the sidelines of a felicitation function for former Indian football captain Prasun Banerjee, who was recently elected to Lok Sabha on the Trinamool Congress ticket.
Patel also said that instead of going by the IOC clause on the chargesheeted, the IOA should follow the law of the land.
"The law of the land allows chargesheeted individuals to wait for the court verdict, so we should honour that," said Patel.
The AIFF president also said that the ONGC will sponsor the national team for one year. The team has been without a sponsor since Panasonic pulled out last year.
The suspended IOA is firm on bailing out chargesheeted sports officials and at its General Body Meeting here Sunday, pleaded again with the IOC to reconsider its decision to bar them from contesting elections.
The IOA has refused to incorporate the contentious IOC-proposed clause that would have barred chargesheeted individuals from holding any post and instead wanted it to keep only the convicted officials out.