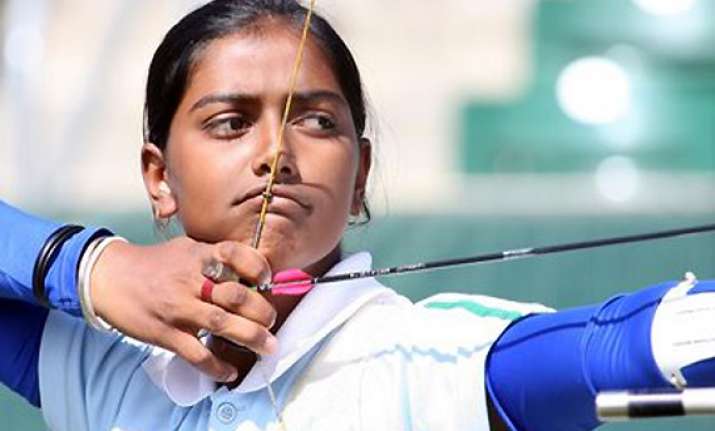 Jamshedpur, Jan 18: Talented archer Deepika Kumari will undergo a short training stint in South Korea in March as a part of her preparations for the London Olympics.

"Deepika's performance is at par with top Korean archers and it will be a suitable venue for her to undergo training there," Tata Archery Academy coach Lim Chae Woong of South Korea said.

"The purpose of sending her to undergo training in South Korea is to enable perfection in her skills before the London Olympics," he said.

He said Jayant Talukdar would also accompany her in the tour which was almost finalised for the last week of March.

Sponsored by Tata Steel, he said the archers would be accompanied by TAA woman coach and former Asian gold medalist Purnima Mahto.

The duo would also accompany the Indian archery team in the February 14-20 Asian Grand Prix in Bangkok and Stage-I archery world championship in Shanghai from April 10 to 15, he said.