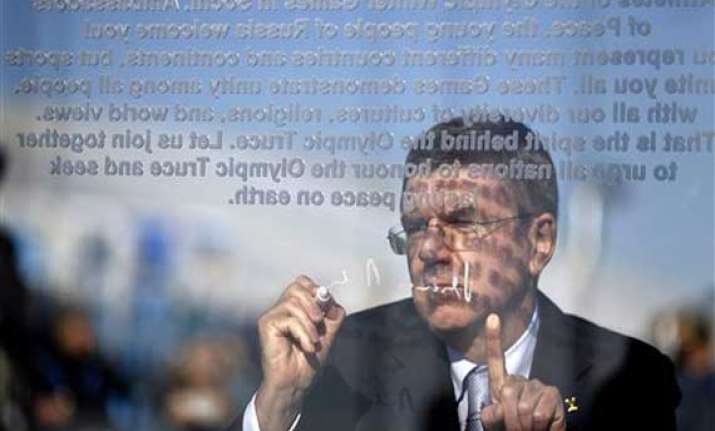 Sochi, Russia: IOC President Thomas Bach has paid tribute to the victims of the recent suicide bombings in Volgograd that killed 34 people and heightened security concerns for the Sochi Olympics.
Bach says "we remember and grieve for the innocent victims of conflict, and especially the recent victims in Volgograd."   
Bach spoke at a ceremony in the athletes village for the Olympic Truce, a symbolic resolution urging warring parties to observe a truce during the games.   
Bach says Tuesday's ceremony "is a rebuke to those whose motives and goals stand in sharp contrast to the spirit of harmony and global solidarity at these games."   
An Islamic militant group claimed responsibility for the December bombings in Volgograd, about 640 kilometers (400 miles) east of Sochi, and threatened to strike the Olympics.   
The games open Friday and run through Feb. 23.