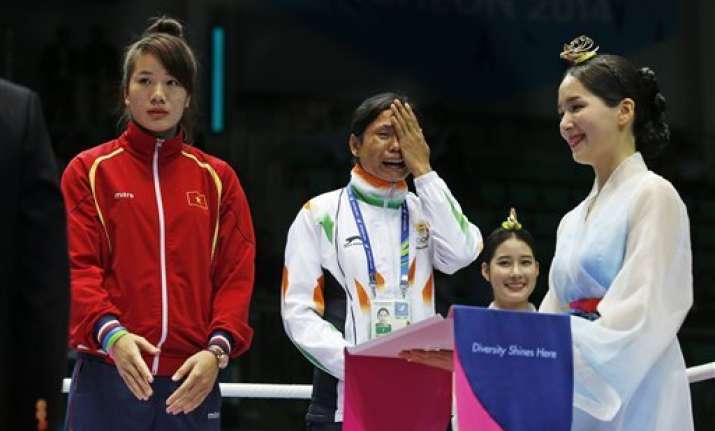 Incheon: An inconsolable Sarita Devi on Wednesday refused to wear her bronze medal at the podium protesting her controversial defeat against the South Korean boxer at the Asian Games 2014 in Incheon.
In never-seen-before visuals aired by the official broadcaster of the Games, Ten Sports, Sarita was seen crying incessantly on the podium and refused repeated attempts to put bronze medal around her neck.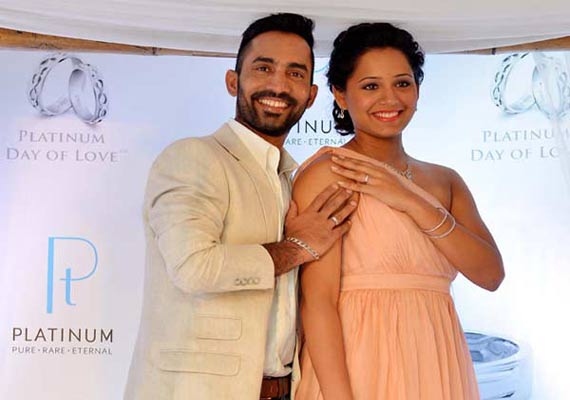 India's protest against the outcome of an Asian Games boxing semifinal that was awarded to South Korea's Park Ji-na over Devi in the women's 60-kilogram division was rejected on Tuesday.
Devi rejected her medal in protest against the result.
Sarita Devi waved  and leaft the podium, as gold medallist China's Yin Junhua gestured to her watched by bronze medalist Vietnam's Thi Duyen Luu, and silver medallist South Korea's Park Ji-na stood by the side.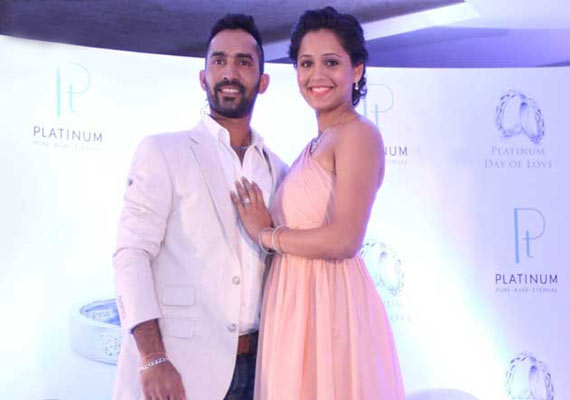 Sarita Devi lost her semi-final bout in controversial circumstances and had to be content with the bronze medal in the women's light weight (57-60kg) event of the 17th Asian Games here Tuesday.
The 32-year-old Indian lost 0-3 in an unanimous decision to South Korea's Jina Park at the Seonhak Gymnasium.
After losing the first round convincingly, Sarita came back strongly in the next.
Judges B and C of Italy and Poland awarded the round 10-9 to the Indian, however, Judge A of Tunisia gave it 10-9 to the South Korean.
The controversy, though, took place in the third round as the Indian battered Park and had her reeling, but, inexplicably, Judges B and C awarded the round 10-9 in favour of the host fighter while Judge A gave the round 10-9 to Sarita.
The fourth and decisive round was also a close fought affair with nothing to separate the two but all three judges awarded the round 10-9 to the South Korean that sealed her passage to the final of the weight category.
Sarita Devi was visibly distressed by the judges' decision and waited for a while before exiting the ring.