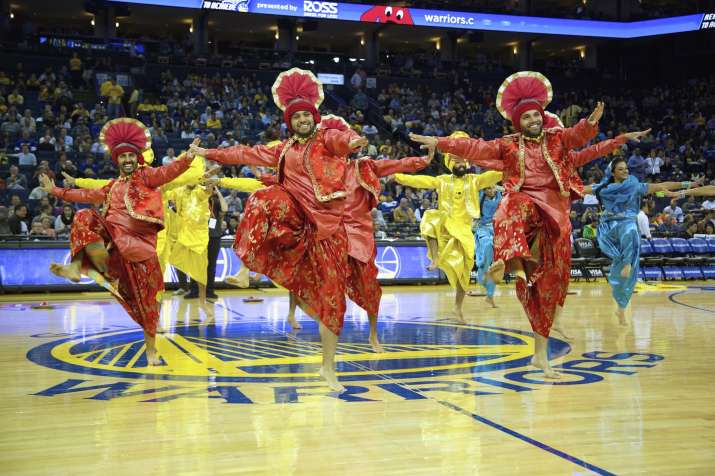 A video of an Indian-American dancing group Bhangra Empire went viral on the internet after they performed the traditional 'bhangra' dance during the half-time show of a professional basketball match in the US on Sunday night.
Bhangra Empire, founded in 2006, is a group of 32 dancers comprising 16 women and 16 men based in the Bay Area, California. 
It performs with the motto, 'Bringing bhangra to the mainstream, one performance at a time'.
The five-minute power-packed dance performance has been viewed over 450,000 times and shared nearly 8,000 times on Facebook.
In 2009, the famous group even performed at a White House state dinner hosted by former President Barack Obama and his wife Michelle Obama in honour of then Prime Minister Dr Manmohan Singh.
Watch video here: