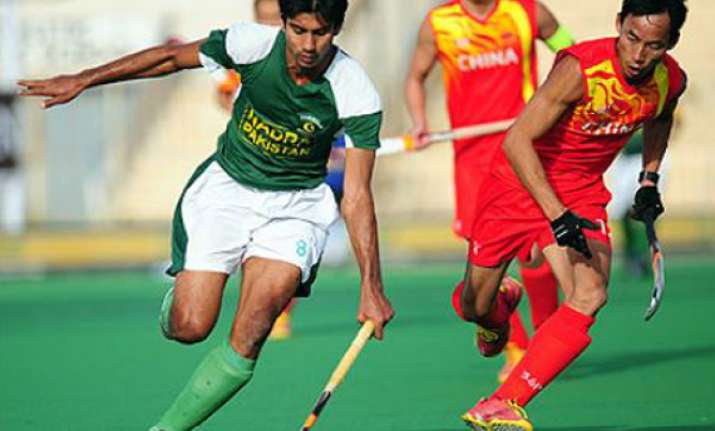 Karachi, Dec 22: Pakistan came from two goals down on Thursday to beat a much improved China 5-3, taking the lead 2-0 in a four-match series that marks the first international hockey in the troubled country for seven years.

Forwards Waqas Sharif and Haseem Khan hit two goals each with Ali Shah netting once to lead Pakistan's fight-back after China dominated initial play with two goals by the 11th minute.

Pakistan won the first match 3-0 on Wednesday in Karachi, in the first international hockey hosted by Pakistan in seven years.

A campaign of Taliban and Al-Qaeda linked attacks across Pakistan, including an attack on the Sri Lankan cricket team in 2008, has made Pakistan a virtual "no go" zone for international sport.

China struck in the third minute when striker Dong Yang scored off the first penalty corner, going under the feet of Pakistani goalkeeper Salman Akbar, who had a miserable match.

Liu Xiang Tang doubled the lead in the 11th minute when he sneaked past Pakistan's defence to score a field goal, much to the shock of Pakistan.

Awoken by their rivals' sudden surge, Pakistan struck three times within the next 14 minutes as Khan (14 and 28 minutes) and Waqas Sharif (23 minutes) put Pakistan ahead with 3-2.

Yang pulled one back in the 54th minute in a slick move from the forward line before Sharif ended the score with another field goal in the 56th minute.

The remaining two matches will be played in the cities of Faisalabad on Saturday and Lahore on Sunday.

Pakistan, who last hosted an international hockey game in 2004, hopes the Chinese tour will help convince other foreign teams to visit.