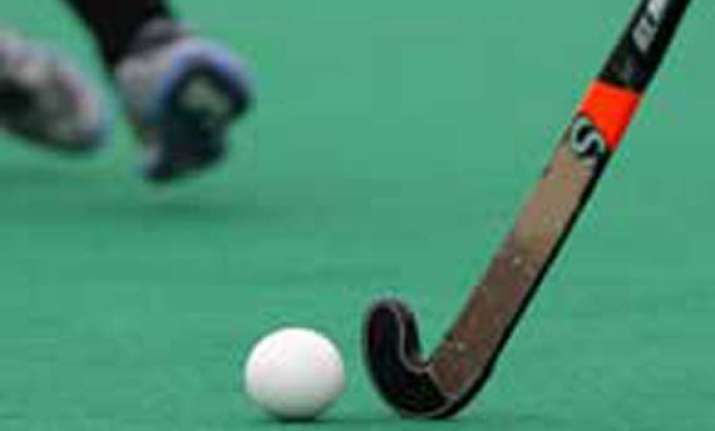 Bhopal, Dec 25: Defending champion Indian Oil Corporation (IOC) will clash with last year's runners up Air India (AI) in the final of the International Obaidullah Khan Gold Cup Hockey tournament this evening.  
In the first semi-final held last evening, IOC defeated Punjab and Sindh Bank (PSB) 3-2 while in the second semi-final, AI, with the help of four goals from Vikram Pillai, trounced ONGC 7-0.
IOC shot into the lead in the 12th minute when Gurjinder Singh converted a penalty corner for it.  In the 25th minute, Sarwanjeet Singh dodged the IOC goalkeeper and scored a goal to make it 1-1.  But five minutes later, Prabhjot Singh of IOC scored a field goal to make it 2-1 at the end of the first half in his team's favour.
PSB got the equaliser in the 51st minute through a field goal from Karmajeet Singh but two minutes later Prabhjot Singh scored again to make it 3-2 for IOC.
In the second semi-final, AI led 3-0 at half-time and apart from Vikram Pillai, others who scored goals for it were Arjun Hallapa (2) and local led Samir Dad.