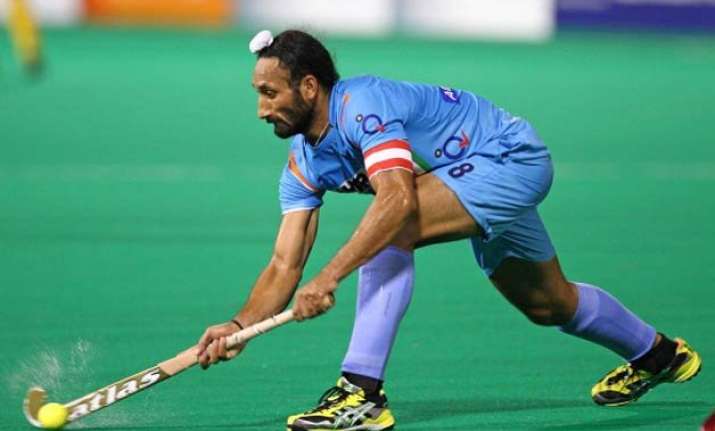 Antwerp (Belgium):   India's defence crumbled in the bronze medal playoff as they crashed to a 1-5 defeat against Great Britain for a fourth-place finish at the World League Semifinals, here today.
This is Britain's biggest victory in a hockey international against Indian men, the previous best being the 3-0 win at the Seoul Olympics in a preliminary round match before Britain went on to win the gold medal.
The only time Britain had scored four goals against India was at the 2012 Olympic Games in London.
The Indian defensive structure fell apart as they were frequently caught off-guard by counter-attacks, but the defenders also faltered on penalty corners twice.
Goals from Alastair Brogdon (11th minute), Chris Griffiths (27th), Ashley Jackson (37th), Adam Dixon (42nd) and captain Barry Middleton (44th) gave Britain a five-goal lead before India pulled one back through Rupinder Pal Singh's penalty corner conversion in the 59th minute.
Britain started with the first raid into the Indian circle in the third minute, but the Indian defenders managed to hold their ground without any panic.
India striker Akashdeep Singh ran down the left flank and into the scoring zone, but had no support to receive the cross and he sent a reverse hit straight to the goalkeeper.
Britain took the lead in the 11th minute when Alastair Brogdon got a touch to a reverse shot from Dan Fox into the right corner of the Indian goal.
India created some ripple in the British circle in the 17th minute when Nikkin Thimmaiah picked up a long ball deep in the British territory and dribbled his way past a defender on the edge of the circle, but failed to have a clear look at the goal.
Finding the goalkeeper blocking his sight of the goal, Thimmaiah gave a back-pass they went abegging for want of opportunism among Indian strikers.
Britain's second goal game in the 27th minute on a counter-attack after Manpreet Singh moved up into the rival circle, exchanging wall-passes with Satbir Singh, but could not have a crack at the citadel in the crowded circle.
The quick clearance saw Nick Catlin send a long ball down the middle that Chris Griffiths deflected into the goal with the Indian defence just not in the frame.