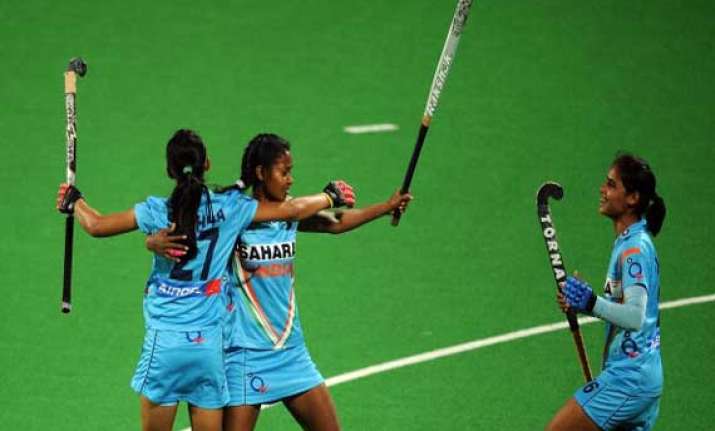 Dublin: The final Test match between the Indian women's hockey team and Ireland ended in a 2-2 draw here.
Both teams attacked from the start and tried to convert the chances they were getting. Ireland (seventh minute) opened the scorecard through Anna O'Flanagan while India equalised (31st) through Chan Chan Devi Friday night.
In the second half, both the teams again put optimum pressure to take the lead but India eventually succeeded by scoring from a penalty corner with Chan Chan scoring her second goal.
Ireland came back to equalise (64th) when a shot was saved by goalkeeper Savita but the rebound went straight to Anna, who put the ball in the net.
India had already won their preparatory three-match Test series by winning the first two matches. They next head to Glasgow for the Champions Challenge 1 to be played from April 27 to May 4.
Result: India 2 (Chan Chan Devi 2) drew with Ireland 2 (Anna O'Flanagan 2).