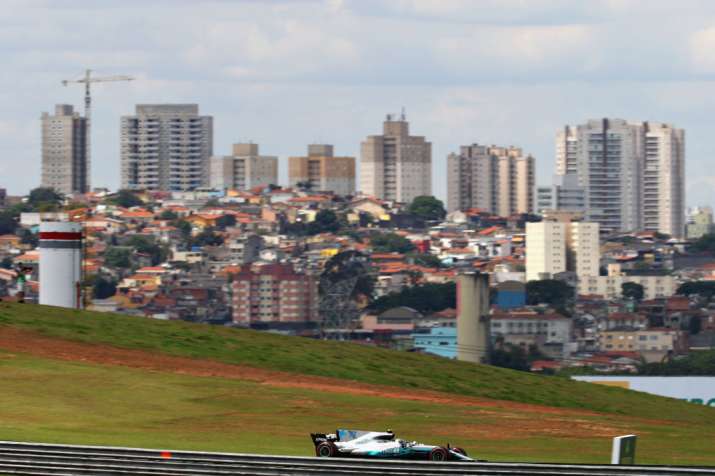 The team bus of the Mercedes-AMG Formula 1 squad was held at gunpoint and robbed outside the Brazilian Grand Prix circuit in Sao Paulo. As media reports suggest, no person was hurt or injured but many valuables were stolen. 
Mercedes driver Lewis Hamilton took to Twitter to talk about the horrific matter and said, " Some of my team were held up at gunpoint last night leaving the circuit here in Brazil. Gunshots fired, gun held at one's head. This is so upsetting to hear. Please say a prayer for my guys who are here as professionals today even if shaken".
Hamilton who is arriving in Brazil as four-time World Champion is shaken by the matter and stated on Twitter that "This happens every single year here. F1 and the teams need to do more, there's no excuse!", Hamilton posted on his Twitter account. 
Sao Paulo is known as an area and these occurrences have happened many times before. Britain's Jenson Button was a victim of an attempted robbery in 2010, the same year the Britisher clinched the title with Brawn GP. Last year a Mercedes team member was robbed at gunpoint in Mexico while travelling to the airport from his hotel.
This Sunday is the Brazilian GP and is considered as a crucial round of the season.