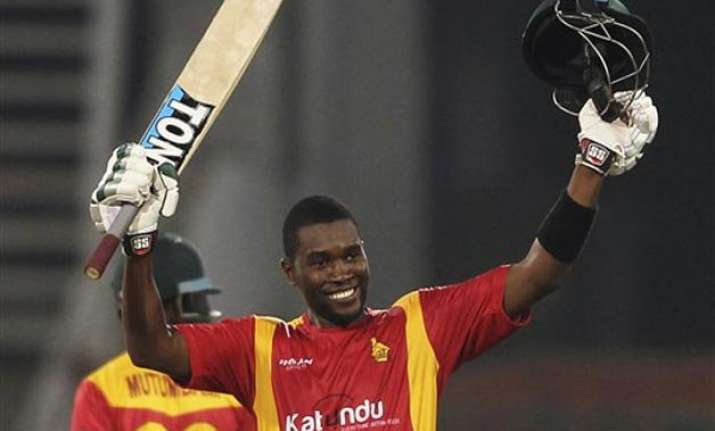 Lahore, Pakistan: Zimbabwe captain Elton Chigumbura will miss the rest of the one-day international series against Pakistan after being suspended for two matches for maintaining a slow over rate in Tuesday's first ODI.
The International Cricket Council said in a statement on Wednesday that Chigumbura was suspended because Zimbabwe was found to be three overs short of its target during Pakistan's 41-run victory.
ICC remote match referee Roshan Mahanama also fined the Zimbabwe players 40 per cent of their match fees.
Chigumbura scored his maiden ODI century before he was out for 117 off 95 balls in Tuesday's match and will miss the last two ODIs on Friday and Sunday.
"Chigumbura pleaded guilty to the charge and the subsequent penalties were accepted without the need for a formal hearing," the ICC said.
The ICC declined to send its match officials due to security concerns for Pakistan's first international series at home in six years.
Pakistan won the Twenty20 series against Zimbabwe 2-0, with Chigumbura scoring his maiden T20 half century in the first match.