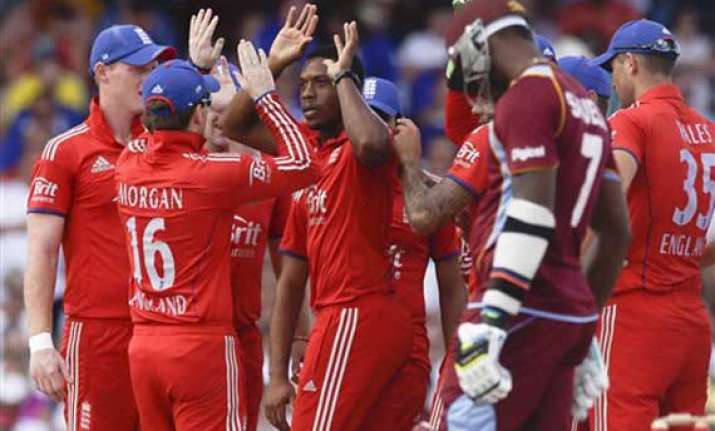 Ashley Giles admits he is worried about England's chances in the World Twenty20 next week after two convincing defeats at the hands of West Indies team who look to have every chance of defending their title in Bangladesh.
England go into the last game of this mini-Caribbean tour on Thursday having lost their last five Twenty20 internationals and, of most concern, repeatedly making the same mistakes at the top of the order against spin and seam alike.
'Clearly we're not playing very good Twenty20 cricket and we haven't done for a while now,' said the acting head coach, who saw his 50-over side win the one-day series in Antigua 2-1. 'We'll go into that tournament as underdogs.
'We're just not getting into matches, that's the biggest concern. Four of the last five occasions we have been three down at six overs and if you consistently do that you're behind the eight ball.
'As good as the players are we've got in the middle order it's difficult for them to salvage games from those positions.'
England know they will be bombarded with spin in Bangladesh and there is little sign of a solution to their long-standing problems in forcing the pace against it, particularly when the ball is turning both ways.
'We'd be naïve and stupid to think that every team in the tournament won't come at us from the start with spin and it's up to us to find a formula,' said Giles. 'We've backed the guys at the top and supported them and we need them to start putting in some results, too.'