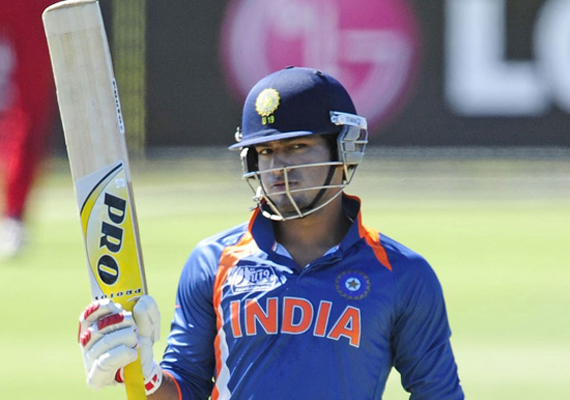 New Delhi, Aug 30: Fresh from his victory  after winning the Under-19 World Cup, India captain Unmukt Chand stands now on a sticky wicket as far as his academics are concerned.
A student of BA in Delhi's prestigious St. Stephen's College, Unmukt Chand is now struggling to retain his seat, Hindustan Times reported today.
Unmukt Chand has been barred from taking the second semester exams because of  low attendance. He filed a petition in Delhi High Court, which ordered Stephen's to allow him to write his exams, but, by then, it was a little too late, and Unmukt could write only two out of four exams.
Delhi University guidelines say that a student should pass 50 per cent of all exams in both semesters combined.
Says St. Stephen's College principal Valson Thampu: "He is a bright boy and has made the country proud but he had just 8 per cent attendance in college. I am just following university guidelines and he is not fulfilling the conditions for promotion."
Unmukt Chand's second semester result, as per rules, will be declared by the High Court now. The next hearing for the case is on September 14.  Watch this space.
University officials said, his second semester result will not matter as he has passed all exams in the first semester.
St Stephen's College has a number of international level players as students, but most have escaped such harsh penalty, as the World Cup winning team captain is now facing.