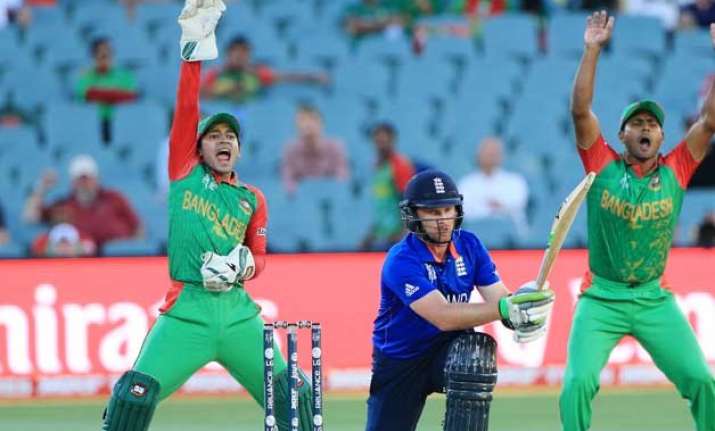 Hamilton: Bangladesh middle order mainstay Mushfiqur Rahim said on Wednesday that he has matured as a cricketer and knows exactly what he has to do out there in the middle.
His 89-run innings against England in their last World Cup contest which Bangladesh clinched by 15 runs was another example of his maturity.
"I think I am now more matured and now I know what I need to do in the middle. In the first 60 to 80 matches I could not actually understand what I needed to do or play according to the conditions. But everything is now clear to me," the former skipper was quoted as saying by dailystar.net.
"And you know that our domestic structure is not as good as it is required to be so I had to learn everything by playing international games."
Rahim said he had hoped to go on to reach the three-figure mark in Adelaide against the English, but he was not disappointed to have missed it.
"Honestly speaking I was a little sad to have missed out on the century by 11 runs. Everybody wants to achieve a milestone after all. But what would have happened had I got the hundred but my team lost. In the end the win was most important," explained the 26-year-old who has played 144 ODIs and 43 Tests so far.
"If you consider the conditions, then this was definitely our best win. It's a great thing to play good cricket in Australia and New Zealand."
Bangladesh have already qualified for the quarter-finals. They will play their last group game against New Zealand on March 13.