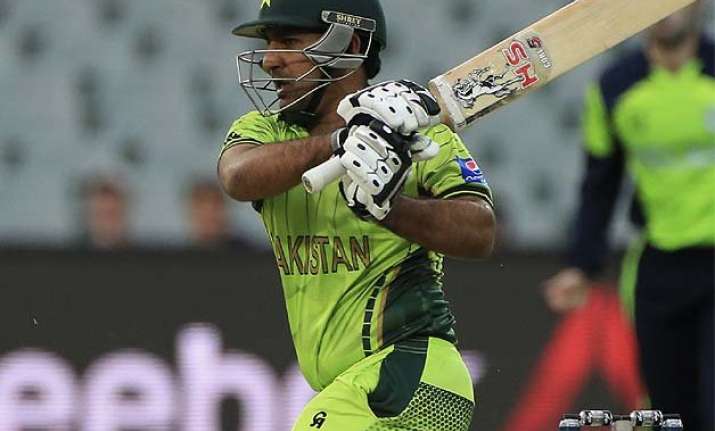 Adelaide: Sarfraz Ahmed who hit the first century for Pakistan in the World Cup 2015 has said that the pressure will be on the host Australia when they will take on Pakistan in the third quarter final match on March 20 at  Adelaide.
"We will try to attack them and play positive cricket," added Sarfraz
 Sarfraz said Australia will be under huge pressure on Friday because of their status as title favourites and due to the attention on them playing at home.
 While speaking to the media the Wicketkeeper batsman said "We have always had tough contests with Australia. Against them in the United Arab Emirates, we beat them in a competitive Test series," Pakistan's 2-0 win last October.
 Sarfraz acknowledged the fact that Australians had a lethal bowling attack   which comprises of left-arm pacers led by leading wicket-taker Mitchell Starc and it will be a challenging task for the Pakistani batsmen to tackle them.
The Pakistani wicketkeeper batsman said that his previous experience of playing Mitchell Starc in the UAE will help him against the left hander.
Sarfraz scored 34, 65 and 32 in a 3-0 defeat but admits the Adelaide Oval conditions will not necessarily only favour Australia.
 Sarfraz also admitted that expectations on Pakistan have risen back home after four consecutive wins at the World Cup.
 "I know the expectations rise after doing well but a quarter-final brings more pressure so it will be important not to succumb to that pressure," he said
 Sarfraz played a crucial knock of run-a-ball 49 in the 29-run victory over South Africa in Auckland, the win that helped put Pakistan to qualify for the knock out stage.