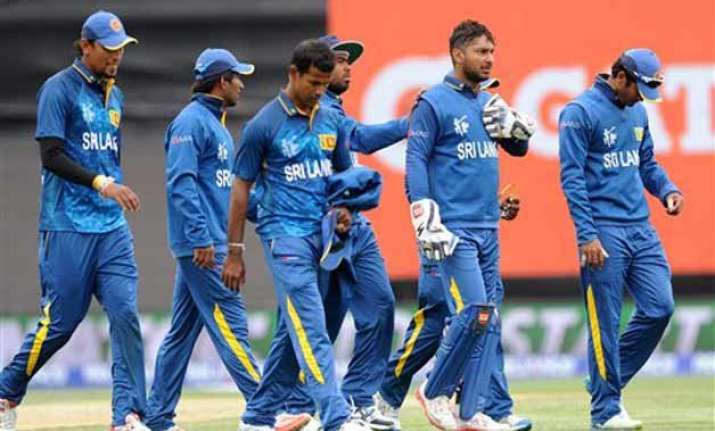 Dunedin, New Zealand: Sri Lanka captain Angelo Mathews says his side will be treating World Cup newcomers Afghanistan like a test-playing nation when they meet in their second Pool B match Saturday.
Sri Lanka has a lot more at stake when the teams take the field in Dunedin, having suffered a demoralizing 98-run loss to host New Zealand in the tournament opener last Saturday.
Second-tier associate nation Afghanistan, especially it's bowling, looked extremely dangerous at times in its first-ever World Cup match Wednesday, until Bangladesh exposed its inexperienced batting lineup to win by 105 runs.
"They're a very dangerous team. You can't take them lightly because they can upset a team," Mathews said. "They've got nothing to lose.
"We have to expect a good challenge," he added. "We can't expect to just run through them. We've got to fight really hard from ball one to ball 300. Just take it as (we would against) a test playing nation"
Afghanistan paceman Mirwais Ashraf, who claimed two wickets against Bangladesh, says his side is ready for a bigger challenge against Sri Lanka.
"Insha'Allah (God willing) we will play a positive game tomorrow," Ashraf said. "The Sri Lankan side is a senior side, a full member nation. Insha'Allah it will be a good game tomorrow."
Mathews said it was important for Sri Lanka's vaunted batting lineup, featuring the likes of Kumar Sangakarra, Mahela Jayawardene and Tillakartne Dilshan, set up a strong platform in the face to Afghanistan's pace attack.
"One thing we want to make sure of is we bat through the first 40 (overs) and not lose too many wickets," he said.
Afghanistan coach Andy Moles, meanwhile, said his side should not be judged by its first-up performance.
"Sri Lanka will be a step up, but my biggest message is you haven't see Afghanistan play yet," Moles said this week. "The issue with associate cricket at times is consistency. When we're good, we're very good."