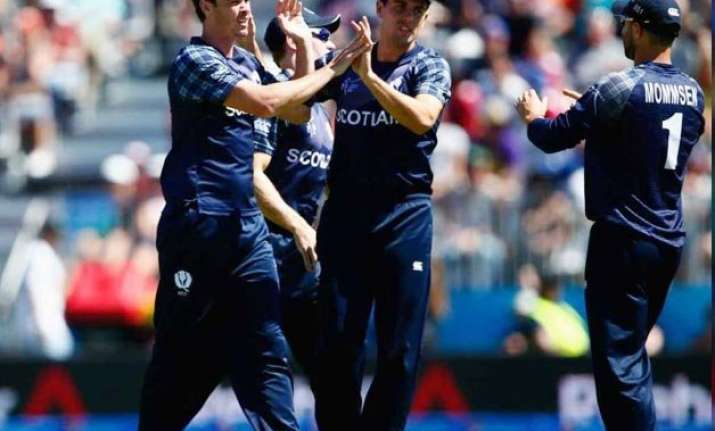 Perth: Scotland has been fined for maintaining a slow over-rate during their Pool A match against Afghanistan in the ICC Cricket World Cup at Dunedin in New Zealand.
Scotland skipper Preston Mommsen was fined 20 per cent of his fees, while 10 per cent fine was imposed on the rest of the players after ICC Match Referee David Boon found them one over short in the stipulated time.
"In accordance with Article 2.5.1 of the ICC Code of Conduct for Players and Player Support Personnel, which relates to minor over-rate offences, players are fined 10 per cent of their match fees for every over their side fails to bowl in the allotted time, with the captain fined double that amount," ICC said in a release.
The ICC further said: "For a captain to be suspended during an ICC event, he must commit two minor over-rate offences or one serious over rate offence during the event.
"If Mommsen is found guilty of one more minor over-rate offence during the ICC Cricket World Cup while acting as captain, he will receive a one-match suspension during the event."
Mommsen pleaded guilty to the offence and accepted the proposed sanction, so there was no need for a formal hearing, it added.