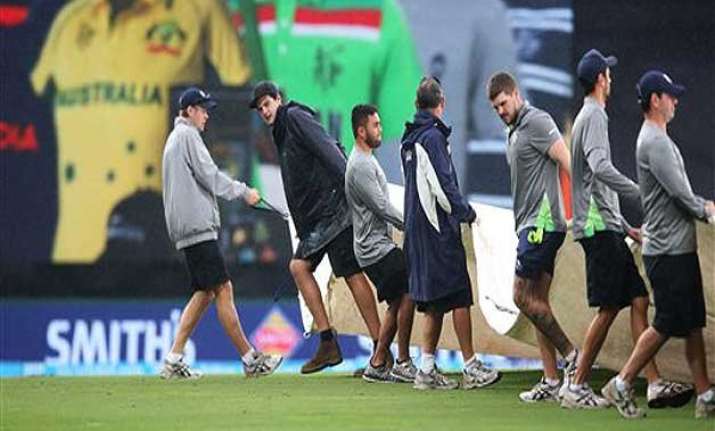 Auckland: While New Zealand and South Africa concentrate on aspects of their preparations they can control ahead of their Cricket World Cup semi-final on Tuesday, the main factor they can't control - the weather - has begun to enter more and more into match considerations.
Auckland's weather is notoriously changeable and unpredictable and forecasts for Tuesday, and for the reserve day on Wednesday, have fluctuated in recent days. On Sunday, the chance of rain at Eden Park was rated at about 20 percent but by Monday that had grown to 60 percent and the official forecast was for scattered showers on matchday.
The forecast for the reserve day is more favorable with warm temperatures and no mention of rain.
World Cup rules specify that every attempt must be made to complete at least a 20 overs contest if a match in the tournament knockout rounds is affected by rain. The regulations allow for a game that has begun on a scheduled match day to be completed or played in its entirety on the reserve day.
If no play is possible on either day, the team that was ranked highest after pool play will progress to the next round.
That means that New Zealand, who were unbeaten and finished atop Pool A, holds will advance if weather prevents the semi-final being completed.