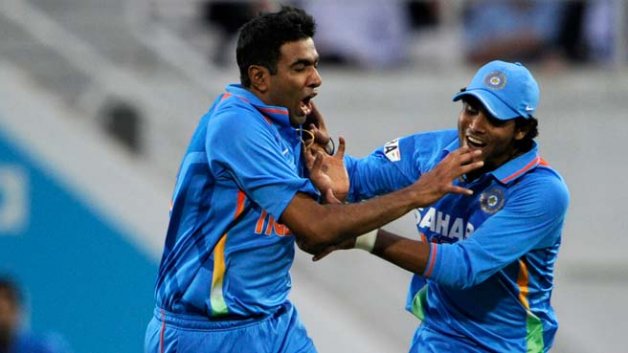 Sri Lankan legend spinner Muttiah Muralitharan thinks Ravichandran Ashwin and al-rounder Ravindra Jadeja will have a crucial role to play as conditions in Australia and New Zealand will suit them.   
He says experience will stand Ashwin in good stead. Has clever variations and will also revel in the extra bounce he is likely to find. Jadeja will skid the ball on and, if he can be accurate and consistent, then batsmen may well perish trying to take liberties against him.
While batsmen must have by now seasoned their willows bowlers particularly spinners would be wondering if they will have a role to play as a combination of two new balls, fielding restrictions and the pitches will all count against them.
But  Muralitharan is not all that pessimistic and feels the conditions in Australia and New Zealand may not be liking to the spinners yet they will still have a part, maybe even a crucial part, to play.
Read Also: World Cup 2015: Will Oz, Kiwi tracks prove to be graveyards for spinners?
Muralitharan sights the example of Pakistan spinner Mushtaq Ahmed who grabbed 16 wickets in 1992 World Cup which was also held in Australia and New Zealand.
He further says there will still be opportunities for the very best slow bowlers to perform key roles and even become match-winners.
Muralitharan looks into his crystal ball and selects his list of 11 spinners who may play a crucial role in their team's fortune.