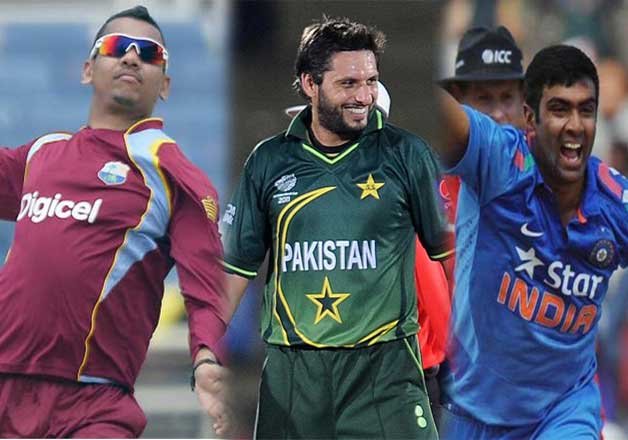 New Delhi: Even as the Teams are ready with their final squads for the World Cup 2015 scheduled to begin in next 20 days in Australia-New Zealand, it would be interesting to see how spinners will perform on tracks which won't have much to offer to these bowlers as pitches in these two countries are known to be fast and bouncy.
India, Sri Lanka and to some extent Pakistan do depend on their spinners and are expected to play a huge role in the tournament.
Though Pakistan is handicapped after its match winner spinner Saeed Ajmal was banned for illegal bowling action and subsequently not considered for the World Cup squad, but they still have Shahid Afridi and Yasir Shah as their main spinners. All-rounder Mohammad Hafeez also needs a clearance from ICC to bowl in World Cup after he was banned from bowling due to suspected action.
The likes of "Mystery Spinners" like Rangana Herath of Sri Lanka and Ravichandran Ashwin of India have a great chance of succeeding.
For the fast bowlers, despite the fast tracks, the new rule of introducing two new balls from both ends adds benefit to them but it will make difficult for the spinners to get their desired results.
However Australia's Sydney Cricket Ground (SCG) and New Zealand's Eden's Park will surely bring some smile on frowned faces of these spin bowlers.
Here is the list of Spinners to watch out for in World Cup 2015: