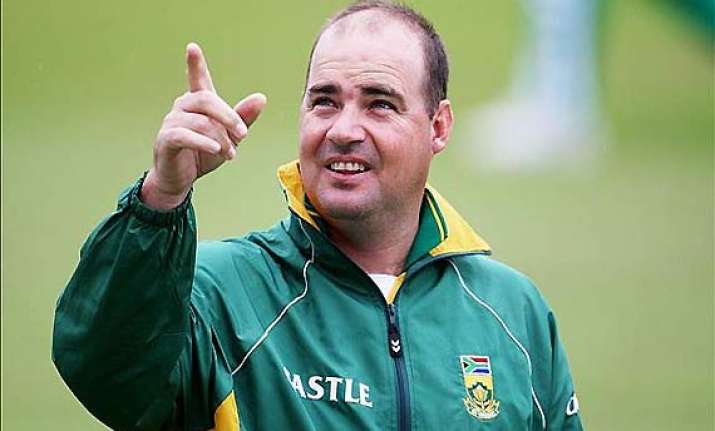 Melbourne, Nov 23: Australia's first foreign cricket coach Mickey Arthur says consistent selections and triumphs in the subcontinent are the key to rebuilding a team, which has gone from being an intimidating world champion to a struggling outfit.

"The key to ultimate success is strong leadership, clear role definition and consistent selection," Arthur, who was appointed to the job yesterday, said.

Arthur's first assignment would be next month's Test series against New Zealand.

"You take the little steps one at a time and hopefully we will then have a team capable to going to England and winning the Ashes there (in 2013)," he said.

"I'd like us to focus on the small little goals first," he added.

Talking about the bigger goals, Arthur, who was former coach of South Africa, said winning in the sub-continent is top priority.

"If you want to be number one you've got to win on the subcontinent," he said.

"Four teams play out of the subcontinent, you've got to have the ability to mix your style up at any given time," he added.

Arthur refused to be drawn into a discussion on veteran batsman Ricky Ponting's future in the team.

"It's hard coming in from the outside not knowing what's going on in the team – that'll be a discussion and something for (chairman of selectors) John Inverarity to take up," he added.

The 43-year-old also advocated a more consistent approach in picking spinners, 11 of whom have been tried since the legendary Shane Warne retired.

"Select one and back him in to do a job, give him clear role clarity," Arthur said.