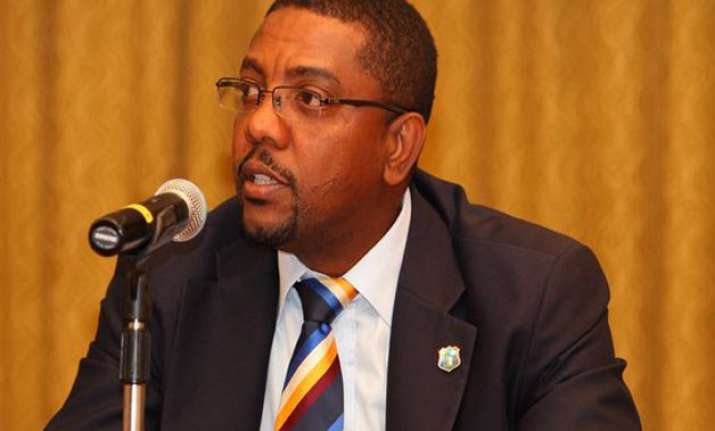 St. George's, Grenada: The West Indies Cricket Board (WICB) and the Caribbean Community (CARICOM) committee on cricket governance have said they have ended a "productive" meeting where an agreement has been reached on "the way forward" for Windies cricket.
However, both parties have declined to comment on the specifics of the agreement, following their meeting which ran for nearly five hours here. WICB president Dave Cameron and Grenada Prime Minister Keith Mitchell said details of the agreement will be contained in a press release to be issued, reports CMC.
"We also agreed that we will have a joint press release from the WICB and of course the prime minister's team. I believe we have reached a positive conclusion which will chart the way forward. We will be working together with the board and all concerned to move West Indies cricket forward," Mitchell said.
Mitchell chaired the meeting which was also attended by Bahamas Prime Minister Perry Christie, the current CARICOM chairman; Antigua & Barbuda Prime Minister Gaston Browne, and St. Vincent & the Grenadines Prime Minister Ralph Gonsalves.
All 18 directors of WICB, including Cameron and vice-president Emmanuel Nanthan, along with Chief Executive Officer (CEO) Michael Muirhead and corporate secretary Verlyn Faustin met with the CARICOM Committee which also included CARICOM secretary general Irwin LaRocque.
"The meeting was very positive. We have a shared vision. All of us want to see West Indies cricket back at the top and we are committed to making this happen," said Cameron.
The two sides were expected to discuss the abandoned tour of India last October, the reform and governance of West Indies cricket, and the relationship between the CARICOM Committee on Cricket Governance and WICB.
The second meeting brought Cameron face to face with Gonsalves, who criticised the WICB chief following the abandoned tour. However, both men were cordial to each other and were heard engaging in occasional friendly banter before and after the session.