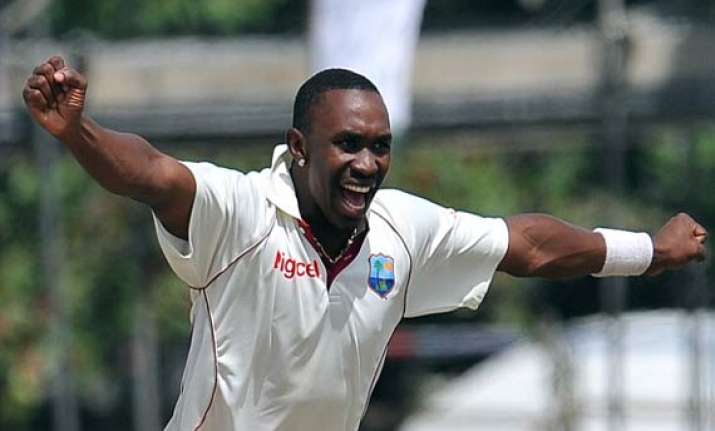 Port of Spain: Darren Sammy's removal as captain and subsequent retirement from Test cricket will pave the way for all-rounder Dwayne Bravo's return to the squad, former West Indies opener Bryan Davis said.
Sammy, who led the Test squad for nearly four years, was axed Friday in favour of wicketkeeper Denesh Ramdin following which the all-rounder announced he was quitting the longer format of the game.
"I think Dwayne has been unfairly left out for the last four years. He was injured and Sammy then took the decision that he would be the fast bowling all-rounder. With the selectors not wanting to play two fast bowling all-rounders, Bravo had to stay out," said Davis, who played four Tests against Australia in 1965.
"Bravo's record speaks for itself. He belongs to the West Indies team and has shown he can bat with three Test centuries and his bowling is penetrative as he is now closing in on 100 wickets."
Sammy led West Indies in 30 of his 38 Tests, winning eight matches and losing 12 with eight draws. He made 1,323 runs at 21.68 with a single Test century against England at Trent Bridge in 2012 and grabbed 84 wickets at 35 apiece.
Bravo, who replaced Sammy as one-day captain last May, has scored 2,200 runs from 40 Tests at an average of 31 with three centuries and has taken 86 wickets at an average of nearly 40.
While Bravo has not played a Test in 3.5 years, Davis believes this is where the strength of his game remains.
"He has been playing a lot of T20 cricket but he is actually a better Test bowler. He is not his best when bowling defensively. With his ability to move the ball, he can be very penetrative in Test matches," concluded Davis.