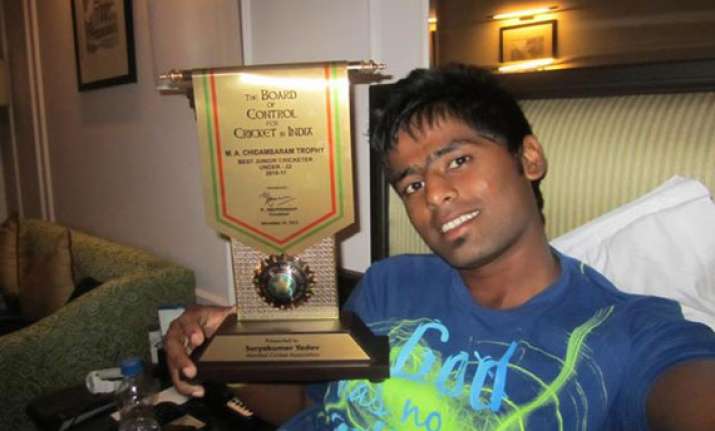 New Delhi: Surya Kumar Yadav, the skipper of  the U-23 India cricket team which won Asian Cricket Council Emerging Teams Cup on august 25 in Singapore, says though he had experienced players in the squad, they had to really work hard for the cup.
"People might say we are lucky but it was the efforts of the team that resulted in a win," said Yadav when reminded that he was the only captain to have defeated Pakistan twice in a tournament. 
While talking to India TV, the upbeat Yadav said that they were prepared to take on Pakistan though they lost to Afghanistan but these things do happen in cricket  but they were determined to win the cup. 
Visibly happy on leading the team and winning the trophy as well, the Indian captain described the tournament as a very good initiative which would  help all the participating nations.