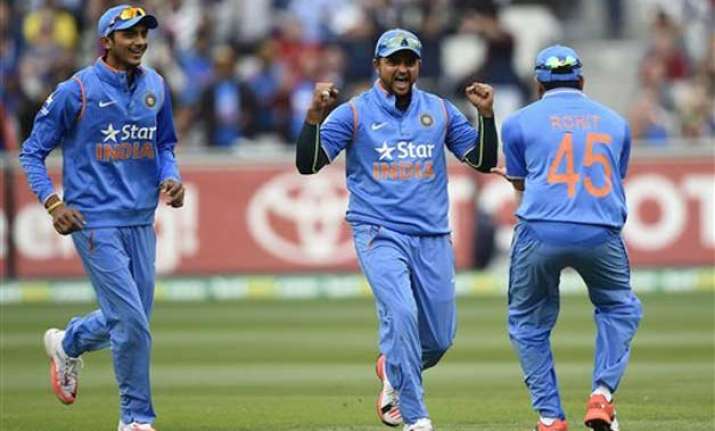 New Delhi: Despite two defeats in two matches against Australia and England respectively, India are still left with limited chances to qualify for the tri-series final. All is not over for Team India as they need to beat Australia and England on January 26 and 30 to make their way to the final and that is what skipper MS Dhoni would be looking for.
With bonus points and Net Run Rate playing crucial roles, Friday's fixture between England and Australia at Hobart will be key to India's fate in the tournament.
As of now, Australia lead the table with 9 points, England second with five and India are yet to open their account.
Indian cricket fans can still hope for the tri-series final if:
1) England beat Australia with bonus point
If England beat Australia in Friday's match with a bonus point, then India will need to win both their remaining games with bonus points. But if India manage to win just one bonus point, then they will have to fight it out with England for a place in the final on the basis of net run rate.
2) England beat Australia without bonus point
If England manages to defeat the hosts without a bonus point, then India still need bonus point wins in their remaining games to qualify for the final. The net run rate will play its role  here again if India wins just one bonus.
3) Australia beat England
Australia will move to 13 or 14 points (with bonus) on Friday after beating England to guarantee themselves a place in the final. All India need to do is win their matches, without worrying about bonus points or run rates.
If India lose to Australia next Monday, the final group-stage fixture between India and England will become a virtual semi-final. Even then, India need to clinch a bonus point and make sure they edge past England on NRR.
After playing two matches each, Australia are on nine points with a positive run rate of 0.664, while England have five points with a better run rate of 0.713. India are languishing at third without a point and a negative run rate of 1.356.