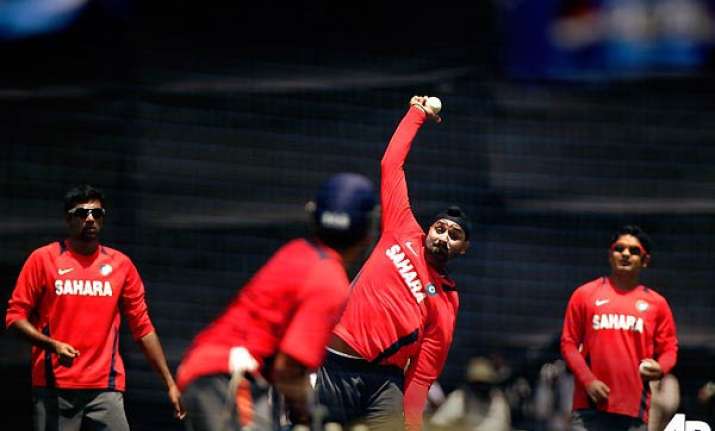 New Delhi, April 5 : The 'Men in Blue' actually relied on 'red' to win the World Cup, the biggest cricketing glory of any player.

The Indian team management took a conscious decision to wear 'red' at the venue, be it during practice sessions or in the dressing room, before the start of the World Cup.
They wore 'blue' only while playing matches, reports Times of India.It was a departure from the blue dress code which the Indians usually followed in several tournaments in the lead up to the World Cup. 

The team generally believed that 'red' symbolized energy and greater force than 'blue' and would enhance its chance to win the World Cup.

 Team India surprised everyone by sporting red instead of the traditional blue jersey during their training sessions in the recently concluded World Cup

The kit sponsors of the team responded to the request in good time though officially they would like to believe that the reasons were technical and didn't want to think there was any superstition behind it.

"Usually, we try to provide a darker colour so that players don't lose the white ball in the background," a spokesman of the company said.

It isn't quite clear who actually was instrumental behind this move. However, reports suggest that a powerful BCCI functionary had brought about this change.

It is said that 'red' was first tried in the practice game in Bangalore before the team went to Chennai for the second practice game. The team then took the conscious decision in favour of 'red' before embarking for Bangladesh for the World Cup opener.