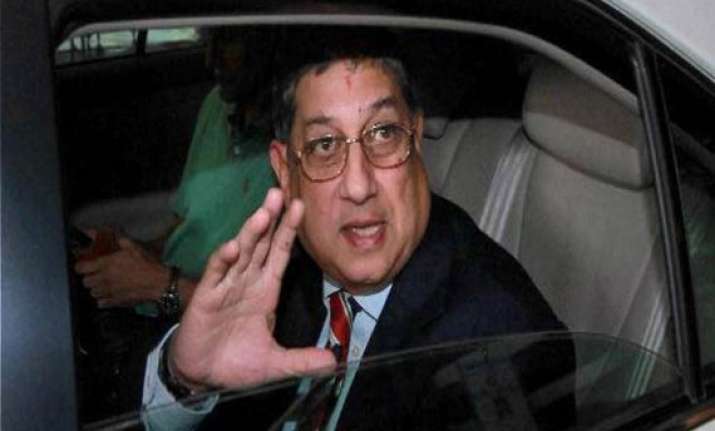 Hyderabad: Indian cricket board chief N. Srinivasan Wednesday appeared before a special CBI court here in the alleged quid-pro-quo investments case involving YSR Congress party chief Y. S. Jaganmohan Reddy.
Srinivasan, chairman of the Board of Control for Cricket in India (BCCI), appeared before the Central Bureau of Investigation (CBI) court here.
Andhra Pradesh Industries Minister J. Geeta Reddy and former ministers Sabitha Indra Reddy, Dharmana Prasada Rao and Mopidevi Venkatramna and other accused also appeared before the court, which adjourned the hearing in the case till March 21.
The court Tuesday granted Jaganmohan Reddy, a member of parliament from Kadapa, exemption from personal appearance before it. The son of the late chief minister Y.S. Rajasekhara Reddy is popularly known as Jagan.
The case pertains to alleged investments made by various private firms and individuals in Jagan's businesses, in return for various favours bestowed on them when his father Y.S. Rajasekhara Reddy was the Chief Minister of Andhra Pradesh between 2004 and 2009.
The CBI has already filed 10 charge sheets wherein Jagan figures as the accused number one. The other accused include ministers, senior IAS officers, businessmen and other high-profile individuals.
Jagan was released on bail in September last year, after spending 15 months in jail.
Srinivasan, who is also the managing director of India Cements, is an accused in one of the aspects of quid-pro-quo investment cases.
According to the CBI, India Cements allegedly invested Rs.140 crore into Jagan's businesses in return for the benefits it received from the then government.