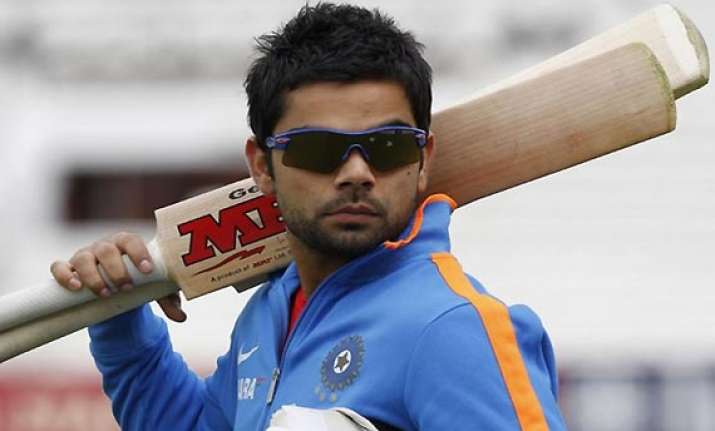 New Delhi: Amid the cloud of uncertainty that hovers over India's tour of South Africa, batting mainstay Virat Kohli on Tuesday said the upcoming rubber is important as it will "set the standards for this young" national cricket team.
BCCI and Cricket South Africa have been at loggerheads since the latter appointed Haroon Lorgat as its CEO.
Lorgat's differences with BCCI were well known since the time the South African was the CEO of ICC when he locked horns with Indian board president Srinivasan on a number of issues, including the use of controversial Decision Review System.
"South Africa tour is something we are looking forward to. The tour will set the standards of this team, we have got a young team. We are hoping to get a few games there, I can't say more than that," Kohli said.
Though a consensus is still awaited on the much-awaited tour, an optimistic Kohli said the team "should be well prepared".