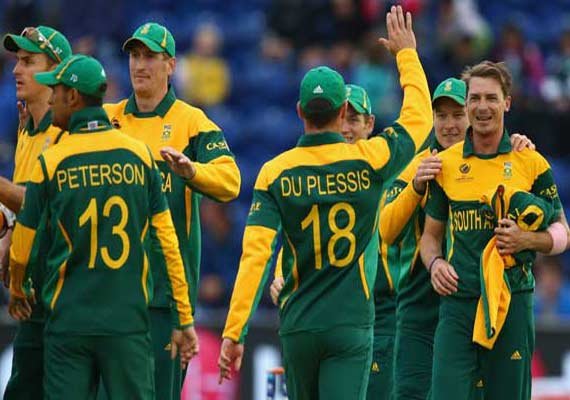 New Delhi: South Africa regained their no. 1 position in the latest Reliance ICC ODI rankings for the first time in five years after 2-0 series victory against New Zealand.
They moved to the top of the table following its 72 runs victory in the second ODI in Mount Maunganui on Friday, 24 October.
South Africa trailed Australia by one point before the three-match ODI series against New Zealand and though the third and final match in Hamilton was washed out on Monday, the 2-0 result was enough to take them up to the top of the table.
Reigning world champions India are in third spot while 2011 runner-up Sri Lanka are next with four points separating the top four nations. South Africa captain AB de Villiers also retained top spot in the batting rankings with team mate Hashim Amla overtaking India's Virat Kohli to claim second.
The last time South Africa topped the list was in September 2009, but their first-round elimination from the ICC Champions Trophy that year saw Australia overtake them.
In the players rankings for ODI bowlers South Africa's Dale Steyn remains third after posting figures of one wicket for 28 runs and two for 35 runs.
England are fifth in the ODI rankings with James Anderson the fourth-best bowler.