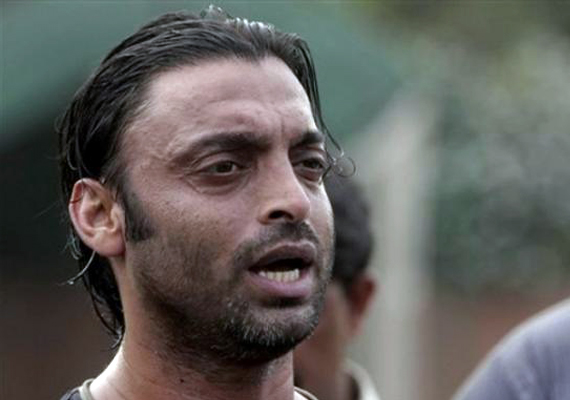 Islamabad, Feb 19: Former fast bowler Shoaib Akhtar says it is time for the Pakistan Cricket Board and selectors to launch an initiative and unearth new pace talents in the country as there is a lack of quality pacers in the national team.

Akhtar said that he was disappointed with the performance of the current crop of pacers in the ongoing ODI series against England, which Pakistan trail.

"People talk about talent in Pakistan; where is the talent? I think it is about time the authorities started a search for new pace bowling talent from the big cities to remote areas and even in the northern mountainous areas," Akhtar said.

"We need to find new pace bowling talent," he added.

Interestingly Pakistan cricket prides itself on the pacers it has produced over the years.

"Imran Khan left a legacy of pace bowlers like Wasim Akram and Waqar Younis when he retired. But since than the cupboard has worn thin," he told 'PTV sports'

Akhtar said Umar Gul and Aizaz Cheema had not bowled well against England compared to Steven Finn or Stuart Broad.

Akhtar was also critical over the performance of the team, insisting it was time for Misbab-ul-Haq to sit down with the board and selectors and plan ahead for the future.

"Our batting has always remained a problem and it is the bowling that has carried us through. It is time for everyone to sit down and decide what they want to do because our batsmen keep on making same mistakes."

"If Imran Farhat can't learn to rectify his mistakes even after 12 years of international cricket, then he should not be in the team."

He said England had taken the micky out of Pakistan in the one-day series.

"I thought England underestimated us in the Tests and we underestimated them in the ODI series."

Pakistan's former fast bowling great and former coach, Waqar Younis said that the team's biggest problem was that the top batsmen had technical issues which they were not working on.

"The batsmen keep on getting out in the same fashion.

Mohammad Hafeez, Imran Farhat, Azhar Ali, etc, they all have flaws. They need to work them out. We need to decide on a stable batting line-up," Waqar said.

He also felt that since Pakistan had lost the one-day series there was nothing wrong with experimenting in the final match and giving the young players the confidence to bat higher in the order.

He also felt that if Shoaib Malik was in the team he should be given a chance to open or bat at number three to get back into form.

"If he can't still prove himself than we should say goodbye to him. But I think he needs to be given one final chance to prove himself at the top of the order," Waqar said.