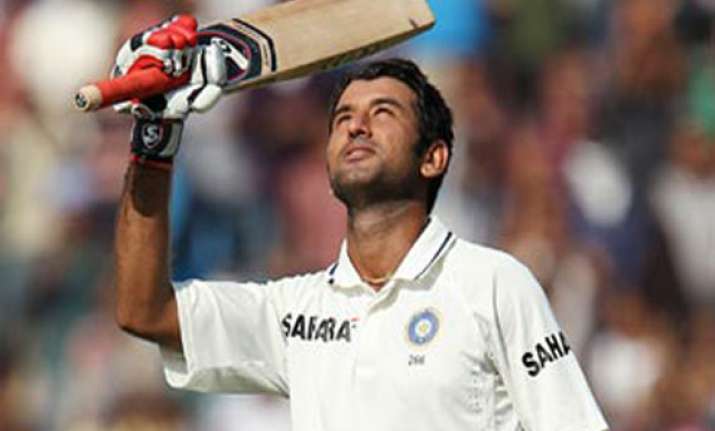 Jaipur,Dec 21: He is being looked at as a specialist Test batsman, but young Cheteshwar Pujara feels that his sterling performances in the four-Test series against England has given him enough confidence to excel in the other two versions of the game —ODIs and T20s.
"I too want to excel in all three forms of cricket and all cricketers have to change their technique accordingly. I am confident of doing well in shorter versions of the game because I have already done well in the Challenger series apart from the tours of Australia and New Zealand," Pujara said.
Pujara, whose return to the side has bolstered the Saurashtra's batting line-up ahead of their Group A Ranji Trophy tie against two-time defending champions Rajasthan here, said that scoring a double century and a hundred against the quality England bowling attack has given him confidence to face challenges in the upcoming rubbers.
"The England team consisted of world class bowling attack given the likes of Graeme Swann, who is considered to be the best spinner in the world, Monty Panesar and pacer James Anderson, who can reverse the ball.
"To be able to hit a double century and a hundred and also the fact that I could spend much time at the crease has given me the confidence that I have the technique to do so. I wish to make more improvements and carry on with the same form in the future also," said the right-handed batsman.
Pujara was the top run-scorer for India against England with 438 runs under his belt at an impressive average of 87.60, with 206 not out in the Ahmedabad Test being his best.