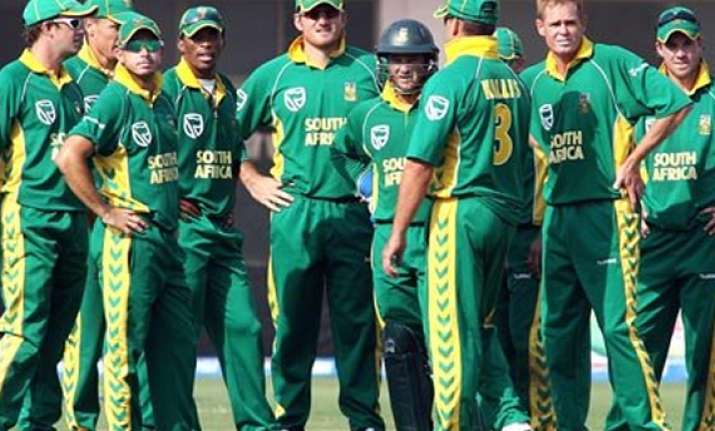 Johannesburg, Jun 27: Cricket South Africa is not too much concerned about the warning of terrorist attacks in London during the Olympic Games and is going ahead with its national team's tour of England next month, according to its chief executive.
Acting CSA chief executive Jacques Faul said the Board would not be deterred by a report from MI5, England's internal security service, that there was a "substantial" possibility of an attack on the UK during the Olympics. 
"We have not yet studied the reports (by MI5), but we will be doing so with our security experts," Faul was quoted as saying by 'The Times'. 
"This, however, is not a new thing. Such threats happen all the time when big events are hosted, so I doubt we should be too concerned, but we will definitely look into it," he said. 
MI5 head Jonathan Evans, had said that a new generation of British-born terrorists had been lured abroad by al-Qaeda to be trained for terrorist attacks in the UK. 
A leading South African anti-terrorism expert, Anneli Botha, of the Institute for Security Studies, told the daily that any possible attack did not have to be at a stadium or fan park to have an effect. 
"Wherever you have people, they will be a target," Botha said, adding that this could be planned by anyone who wanted to be heard and not just al-Qaeda.