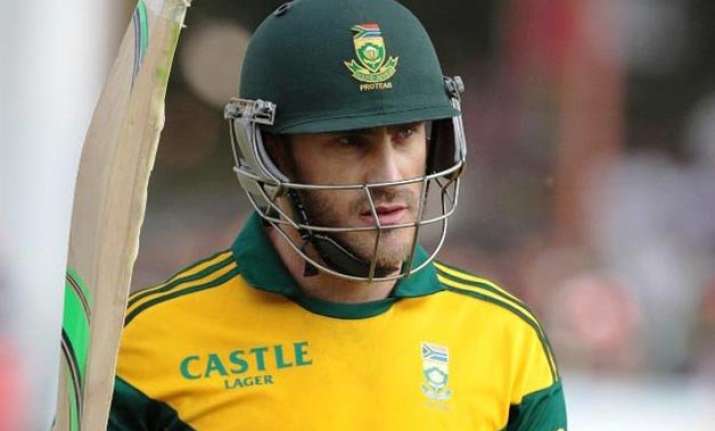 Cuttack : South African skipper Faf du Plessis rated their bowling performance against India in the second T20I as their "best ever" which has set the tone for their long tour to India.
After skittling out India for 92 in 17.2 overs South Africa recorded a six-wicket win yesterday to take an unbeatable 2-0 lead before going to Kolkata for the last T20 international of the Freedom Series.
"I think possibly it's the best bowling performance I've seen ever in T20Is. It was amazing to see all bowlers fantastic. To beatIndia 2-0 in India is a huge achievement and we are truly proud of that," Du Plessis said in the post match news conference.
"As I said before the start of the series, the way you start when you come to India is extremely important. Starting with a couple of losses, it is hard to put yourself back up. 
The conditions, obviously, when India are on top they play really well. 
"So, it was really important for us from a T20 perspective because we are the team that are starting the tour." 
Faf came out with four bowling changes in the first four overs and he said it was a plan to unsettle the Indian batsmen. 
"It was not the plan leading up to the week, but it happened through the game. I thought of using Immy (Tahir) upfront. He had not bowled in the Powerplay, but I thought changing things up, trying to be unpredictable so that the batsmen can't predict what they want to do." 
"There was great variation in that first six overs, there was spin and pace, and then we got wickets. Obviously, there were two key run outs, but getting wickets upfront is key always. Our bowlers did that always. Once again it was a great bowling performance. To knock the runs off quite clinically was also important."