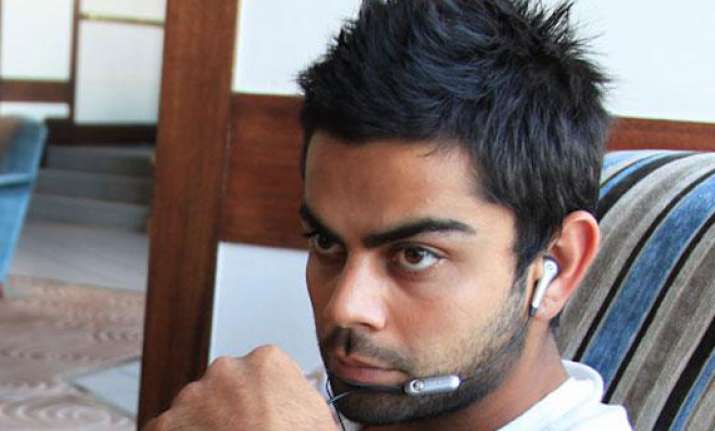 Mumbai, Apr 7:
Team India batsman Virat Kohli says, he just doesn't have the time to have a girlfriend.
In an interview to Delhi Times, Kohli was asked why he didn't have a girlfriend. This was his reply, " Time nahin hai. Honestly. Kya fayda hai to be with someone, you need time."
"Ghar pe aane ka time hi nahin milta hai, we stay in the same city for barely a week, were touring for months."
"So there's no point being with someone.Im at home two-three months in one year, combined. We'll get a break after the IPL, that's the only break I'll see in four years."
On cheerleaders in IPL, this is what Kohli had to say, " I don't think as players, it affects us too much,  you're so involved on the field that you're not bothered about what's happening outside.
"I think its more to do with the whole package and the entertainment thing for the crowd coming in, its fine as long as you have music."
"They're cheerleaders, they're not like bad girls, or girls who're showing off too much."
"They're professional dancers, their job is to dance, they entertain people."
"You have people dancing in shows as well,so I don't think there's anything wrong with it as long as people are getting entertained."
Do cheerleaders distract players? This is what Kohli replied: "I don't get distracted, personally. In T20, you don't have time to get distracted , it's so quick, you have to run around in the field, and while batting, you don't actually think about anything else. I dont think it distracts us at all."
Kohli didn't watch the IPL opening in Chennai, as he was busy shooting for a commercial in Mumbai. Asked about his present endorsements, he said: "  I think 15, I signed two-three recently.That's what when I get time off from cricket, I'm shooting most of the time."