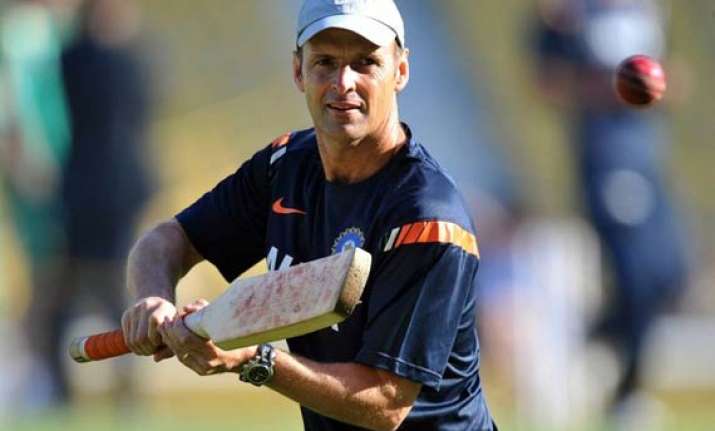 New Delhi: Former coach Gary Kirsten believes there is no reason why India will not do well on the seaming English wickets this year despite their humiliating 0-4 defeat during the last tour in 2011.
"It has been three years since I coached the team. They have got a good squad. It is always tough going away but I know they will try their best to make a mark. I am sure it will be a great entertaining series on seaming English wickets," Kirsten said at the launch of 'Idea Delhi Daredevils Fan Page' here Tuesday.
"There is no reason why India can't play good cricket in England and there is no reason for them to not do well there. They have a talented team."
India will be playing five Test matches from July 9 to Aug 19 which will be followed by five One-Day Internationals (ODI) and one Twenty20 International.
Kirsten, who coached India to their 2011 World Cup win, is currently the head coach of the Indian Premier League (
IPL
) outfit Delhi Daredevils.
Asked what is the difference in coaching the two sides, the South African said: "It was a massive privilege to coach India which turned out to be a great opportunity. But the IPL is also a fantastic tournament."
The Daredevils have not fared well yet in this season, winning only two of their seven games with death bowling being the cause of their loss on a number of occasions.
"It is very tough bowling at the back end of the game. Every team has gone for a lot of runs. It is not an easy task. We are grooming some young bowlers. It will take some time before they get used to bowling under pressure. We have exciting bowlers and they are going from strength-to-strength," concluded the South African.