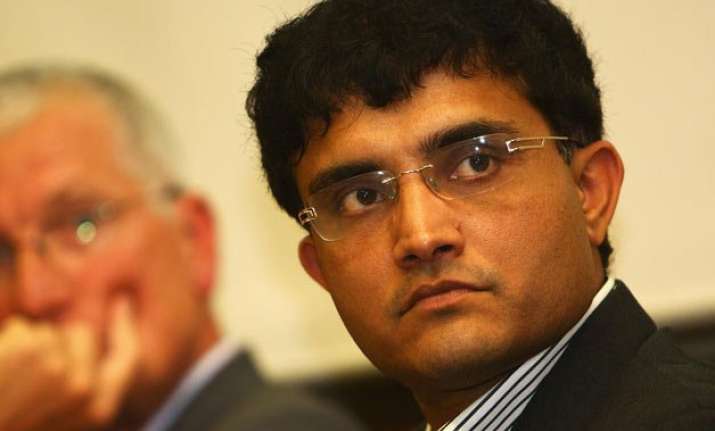 New Delhi: Former India captain Sourav Ganguly today backed BCCI's stance of not resuming bilateral cricketing ties with Pakistan until the cross-border terrorism stops.
PCB had requested its Indian counterpart to host a bi-lateral series in December this year as per an Memorandum of Understanding (MoU) signed between the two boards comprising five series in eight years till 2023.
BCCI had promised to take up the matter with the government of India but the recent Gurdaspur terror attacks have prompted Board secretary Anurag Thakur to declare that cricket will take a backseat for a while and Ganguly could not agree more.
"I think BCCI is correct in saying that terror will have to completely go before play could happen. Because as human beings we also want terror to completely go," Ganguly told mediapersons during an Apollo Munich Health Insurance event for a 'Dengue Care' plan here.
"So this has always been the case with an India-Pakistan series. As much as we understand that it is entertaining and it is an high-profile series, we cannot take away the sufferings which the people go through at the border especially after what happened in Gurdaspur yesterday. he added.
"This has been going on for while. When we went to Pakistan in 2004, I was fortunate enough to be the captain of the side and we won the Test and the ODI series, for the first time in Pakistan. That series happened after 15 years," the former captain fondly recollected.
Ganguly, 43, is also hopeful that recently exonerated from the MCOCA charge by a Delhi court, former India medium-pacer Sreesanth will also get relief from BCCI, which has till now refused to revoke his life ban.
"I think he has been cleared by the Delhi court and the BCCI has said that the disciplinary action on him continues.  And I believe he has been relieved by the Delhi court of criminal charges. I think the BCCI gives an opportunity to every player to come back and play and I think a dialogue would happen between BCCI and Sreesanth.
"If the board feels that the clearance from the Delhi court is fine, I am sure it will make way for the him to come back and play cricket," Ganguly expressed hope.
"The Kerala Cricket Association I believe has supported Sreesanth and requested the BCCI to help him and get back on the path. And that's how it should be. I think in a few months time when the BCCI is convinced that everything is fine and clear, they will let him play, he added.